Always have the latest versions of:

Word

Excel

PowerPoint

Outlook

OneNote

OneDrive
for Business

Publisher
(PC only)

Skype for Business

Access
(PC only)
Students,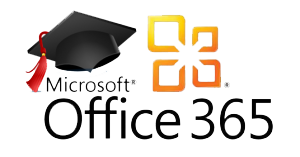 Chattahoochee Technical College is providing Microsoft Office to every student free of charge. This means the latest version of the full Office productivity suite, including Word, Excel, PowerPoint, OneNote, and Outlook. You will have access to both offline and online versions to best prepare you for class. As long as you're a student here at Chattahoochee Technical College you'll be able to use this software for free.
Install on up to 5 compatible PCs and Macs, plus 5 tablets (including iPad!).
Use with OneDrive for automatic device syncing.
Gain valuable skills on the world's most popular productivity software.
Use the same programs as your instructors to ensure full file fidelity.
To get your Office 365, follow these simple steps:
For PC:
Windows® Office 365 ProPlus Installation Guide
Before you start, uninstall previous versions of Microsoft® Office.
Access your Student E-mail
Log on to your student email account with your Chattahoochee Tech email address and password.
In Outlook® Web Access (OWA), choose Settings (Office 365 Settings) from the top-right menu.
Choose Office 365 Settings.
Choose Software.
The page will default to the Office options. Click Install.
Choose Run or Save.
The streaming installation will begin.
A video will display to explain the new features of Microsoft® Office 365 ProPlus. While the video plays, the installation will continue in the background. Do not go offline or restart your computer until the installation is complete.