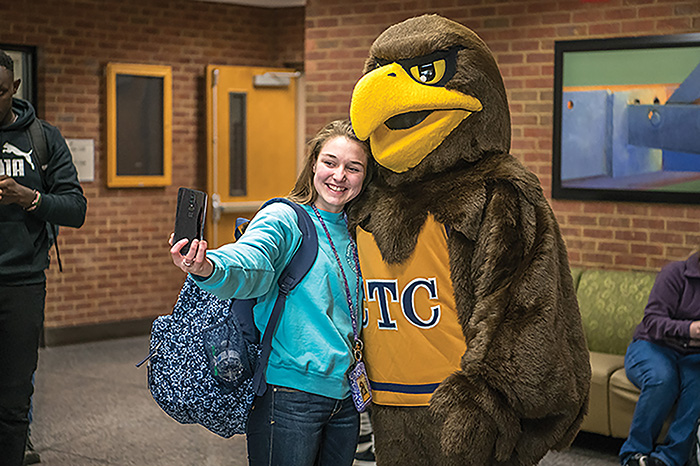 The Office of Student Involvement is available for virtual appointments via WebEx or phone. Please email GetInvolved@ChattahoocheeTech.edu to schedule an appointment.
What is the Office of Student Involvement?
The Office of Student Involvement (OSI) hosts a variety of social, educational, and engaging events for students at every CTC campus. These events provide students with a chance to gain experiences and make new friends while on campus. Students can even grab a snack or sign in to get Eagle Bucks, a free incentive program for students who are involved on campus.
The OSI offers the following types of events:
Multicultural Events
Social Activities
Leadership Programs
Diversity Programs
Educational Programs
Family-Friendly Activities
E.A.G.L.E. Link is a new platform to help engage students in their academic and social lives while attending Chattahoochee Technical College. E.A.G.L.E. Link will be used by Chattahoochee Tech RSOs and various departments to post upcoming events and important information for students to access quickly, including all on campus student activities as well as important department information. E.A.G.L.E. Link promotes a better and more engaging relationship between faculty and staff and the student by creating a one stop shop platform that students can use for news on events, to check their Eagle Bucks, and find departmental information.
Vendor Guidelines and Solicitation Policy:
Chattahoochee Technical College's Solicitation Policy and Vendor Guidelines.
(Note: To view the Guidelines, scroll to the bottom of the page that opens after you click the above link.)