Welcome to the Nest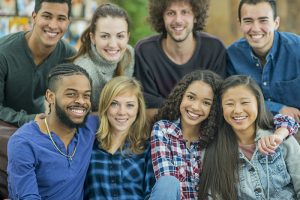 As a new student to Chattahoochee Technical College, we know you have questions and will need some guidance to help begin your collegiate career on our campus. We're here to help! After being admitted, the next step to complete is New Student Orientation (NSO). To better prepare for your college experience, all of our new students are required to attend our NSO session before enrolling in your courses.
If you have a disability and need assistance in order to obtain this information in an alternative format, please contact the office of Disability Support Services.
For All Other Programs and Health Sciences, please read the information below and then register for your session using the links at the bottom of this page.
Before Orientation:
Typical reasons students change their program of study:
–  New career path is desired including transferring to a 4-year institution.
–  Financial Aid does not cover desired program of study
–  Selected the incorrect program of study while completing the application.
Make sure you receive the email from CTC Technology with your username and password. It was sent to the personal email account provided on the admissions application. If you are unable to locate the email, you can access your credentials by using CTC Password Reset. Please note: an email will be sent to the personal email account that we have in Banner.
Make sure you can access your CTC student email account.
Make sure you can locate your student ID (900xxxxxx). It's located on your acceptance letter.
Due to the volume of incoming transcripts, please allow 5-7 business days after you have been accepted to CTC for transfer credits to be applied to your account.
During Orientation:
Orientation is approximately three (3) hours for all students: please plan on staying for the entire session. Please be mindful that check-in starts one (1) hour prior to the session. All sessions will begin on time. If you are late, you will be asked to reschedule for an upcoming session. Please refer to your confirmation ticket for campus location(s) and be mindful of travel time.
Reminders for the day of Orientation:
New students will take their student ID pictures and complete the form to receive parking passes during check-in.
To receive your parking pass, please make sure you know your car tag number, state, and year.
You will be with other students in your program for a group advising session and then you will register for your first semester.
Information for Supporters:
If you plan to attend a Supporters NSO session, please be certain that your student has signed you up for a session. These sessions are separate from the student's NSO session.
Note: Due to limited seating, supporters do not attend the NSO sessions with the student. Not all NSO sessions include a supporter's presentation.
After Orientation:
Make sure that you check your CTC student email regularly for important information and updates.
Questions? Send an email orientation@chattahoocheetech.edu
Register for an orientation session below based on your program of study:
If you were unable to attend a New Student Orientation Session, please complete the online version which can be found at the link below. Once you have completed the final assessment, please print it or provide a screenshot of your results. You will need this information to meet with an Advisor during Drop/Add on January 13 – January 15. Please review the information within the online orientation to locate the campus for your program specific Advisor.