Welcome to the Nest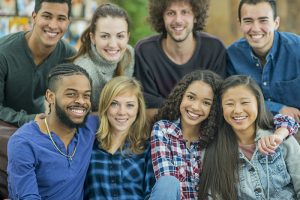 As a new student to Chattahoochee Technical College, we know you have questions and will need some guidance to help begin your collegiate career on our campus. We're here to help! After being admitted, the next step to complete is New Student Orientation (NSO). To better prepare for your college experience, all of our new students are required to attend our NSO session before enrolling in your courses.
If you have a disability and need assistance in order to obtain this information in an alternative format, please contact the office of Disability Support Services.
Dual Enrollment (Current High School) Students attend a new student orientation (NSO) session set up specifically by the Dual Enrollment Department.
Please refer to your college acceptance letter for the link to sign up for a DE NSO session.

For All Other Programs and Health Sciences, please read the information below before beginning New Student Orientation. 
Before Orientation
Complete the Special Populations Self-Disclosure Form.
Please confirm the program of study listed on your acceptance letter/email is the program you desire. If you need to change your program of study, please complete the Change of Program Form.
Make sure you can locate your student ID (900xxxxxx). It's located on your acceptance letter. If you are unable to locate your email address, student ID, and/or username, please use the Student Email/ID Lookup
Typical reasons students change their program of study:
–  New career path is desired including transferring to a 4-year institution.
–  Financial Aid does not cover desired program of study
–  Selected the incorrect program of study while completing the application.
Make sure you receive the email from CTC Technology with your username and password. It was sent to the personal email account provided on the admissions application. If you are unable to locate the email, you can access your credentials by using CTC Password Reset. Please note: an email will be sent to the personal email account that we have in Banner.
Due to the volume of incoming transcripts, please allow 5-7 business days after you have been accepted to CTC for transfer credits to be applied to your account.
Orientation
Please read the instructions thoroughly.
New Student Orientation introduces new students to Chattahoochee Technical College. The orientation is self-paced and provides an overview of the technology that will be used here at CTC, resources available, financial aid, advisement, and registration. Below are the steps to begin orientation.
Health Sciences and All Other Programs students – read instructions below
Thoroughly read all of the instructions before beginning New Student Orientation
Follow the steps to Access your Student Email with Multi-factor Authentication.
Review the NSO FAQs as it will answer many of your questions
Take Flight and start your New Student Orientation experience via E.A.G.L.E. Link! (Link works best in Chrome). Orientation will take a student approximately a hour to complete.
If you have any questions, please email Orientation@ChattahoocheeTech.edu