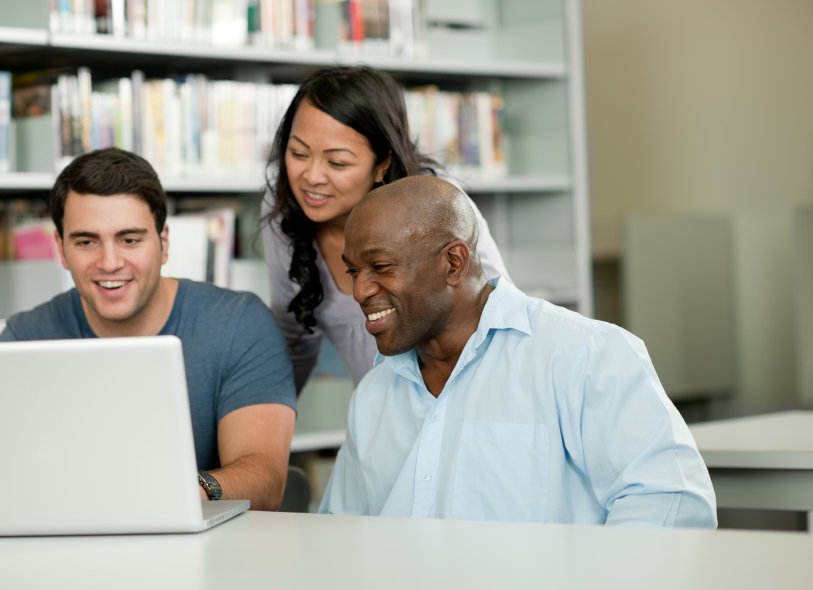 The Adult Education program at Chattahoochee Technical College offers free GED classes, English as a Second Language, basic skills, and business soft skills classes.
We have learning centers in Bartow, Cherokee Gilmer, Paulding, and Pickens counties.
We offer day, evening, and online* classes at most centers.
If you are 18 years or older, you must do the following to enroll:
Choose a center from our Adult Education Locations/Registration Days and Times
Register for classes during the times listed above.
Schedule and take an assessment.
Begin classes.
*with qualifying scores.
What you need to bring to registration:
If you are 18 years or older and a U.S. Citizen, you need to bring a valid photo I.D.
If you are 16 or 17 years old, in addition to a valid photo I.D., you will need to bring a signed withdrawal from the last high school attended. At registration, a parent or guardian is required to sign a permission form for the student to enroll in a program.
If you are not a U.S. Citizen, you will need to provide valid documentation demonstrating your lawful presence in the United States.
Important: Refer to the List of Secure and Verifiable Documents.
Email all inquiries to Adulted-GED@ChattahoocheeTech.edu