Veteran Services staff is available for virtual appointments via WebEx or phone. Please email VeteranServices@ChattahoocheeTech.edu to schedule an appointment.
This page is for our military service veterans and their family members.  At Chattahoochee Technical College (CTC), we are proud to serve those who have served our country in the United States Military. Our goal is to support you as you begin, continue and complete your academic goals with us.
Jim Cunningham Veteran Services Center:
Includes the AT&T Resource Center for Academic Success and Career Exploration
Jim Cunningham Veteran Services Center: our location, services we offer, and hours of operation
Great news. Read the press release: Chattahoochee Technical College Designated As National Military Friendly School
Here is an informative Video about Veteran Services for you to watch.
Your CTC Veteran Support Coordinator is Dr. Barry Munday (USAF, Retired).
You may contact Dr. Munday via email (VeteranServices@ChattahoocheeTech.edu) or by phone at 770-443-3612.
We have provided the following links, to internal and external support sites, that may be helpful to you:
CTC Internal Links:

Veteran Information Resources Library Guide
Academic Success Centers are available on all campuses for your use. These centers are filled with highly qualified tutors who are anxious to help you as you progress through your academic coursework.
The Academic Success Centers web page shows the current locations and hours of operation on each campus. Use these resources on a recurring and regular basis. Often hearing information in a different way or from another source can make a difference in your understanding and retention of course material. This is a free resource for you and your success is their mission.
Note: If a military service veteran has incurred an injury or illness as a result of their military service or other circumstances, the veteran may be eligible for disability services. This would include a meeting with Disability Support Services staff as a part of the admissions process to determine any appropriate accommodations to assist the veteran in the classroom or in testing. The veteran must disclose their possible need for such services to initiate the process. Disability Support Services will not release this information to other staff or faculty members.
Veterans Education Benefits Certifying Official: Kay.Paul@ChattahoocheeTech.edu
Veterans Education Benefits information
Workforce Innovations and Opportunity Act
The Green Zone
The goal of the Green Zone is to create awareness and education about military culture and service members trying to re-acclimate to civilian and college life.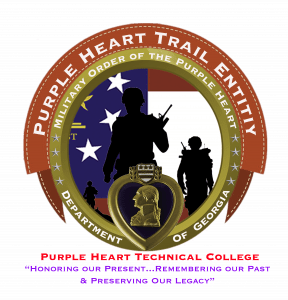 About the Green Zone:
An initiative to support student veterans by designating locations recognized as a "safe place."
Identifies faculty and staff throughout TCSG who are knowledgeable about issues faced by student veterans/family member and the resources available to assist them.
Participants are identified by a Green Zone emblem located outside their office door and/or on their syllabus.
A way to be supportive to those who have sacrificed for others.
Helps faculty and staff provide supportive services necessary to ensure that veteran students or veteran family member are successful in their academic pursuits, adjust to the campus environment, and eventually transition to civilian employment.
List of Veterans Employed at CTC
External Service Links:
CTC refrains from high-pressure recruitment tactics such as making multiple unsolicited contacts (3 or more), including contacts by phone, email, or in-person, and engaging in same-day recruitment and registration for the purpose of securing Service member enrollments.
Allows service members and reservists to be readmitted to a program if they are temporarily unable to attend class or if they have to suspend their studies due to service requirements.