Free Tuition (for eligible programs

*

)
The HOPE Career Grant (formerly known as the Strategic Industries Workforce Development Grant) is a financial award for Technical College System of Georgia students and was first presented by the Governor's Office in Fall 2013. It awards funds to students who meet certain criteria and who are enrolled in certain programs. Remember to fill out the FAFSA application first.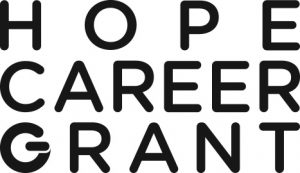 Click below for more information:
*

Current eligible programs at CTC:
Commercial Truck Driving (Certificate)
Computer Numerical Controls (CNC) Technology (Diploma)
Computer Programming (Diploma)
Cybersecurity (Diploma)
Design and Media Production Technology (Diploma)
Diesel Equipment Technology (Diploma)
Early Childhood Care & Education (Diploma)
Early Childhood Care & Education Basics (Certificate)
Industrial Maintenance and Electrical Technology (Diploma ONLY)
Internet Specialist-Web Application Development (Diploma)
Networking Specialist (Diploma)
Nursing Assistant (CNA) (Certificate)
Practical Nursing (Diploma)
Welding and Joining Technology (Diploma)
Credit Hours Enrolled
HOPE Career Grant Award Amount Only
9+ hours

3 – 8 hours

1 – 2 hours

$500.00

$250.00

$125.00
NOTES:
Students must be receiving HOPE Grant in the same semester they wish to receive HOPE Career Grant funding.
There is a one-time award of $1,000 to eligible students enrolled in Commercial Truck Driving (CTD). Students must be enrolled in nine (9) credit hours (full program).
High school students participating in dual enrollment are NOT eligible for the HOPE Career Grant.
Students must apply for financial aid and meet other minimum requirements. CTC suggests that students complete the FAFSA at http://www.fafsa.ed.gov. No additional application is needed.
The CTD classes do not operate on a regular semester, as they are only eight (8) weeks in length.
For information on all HOPE and State Aid programs, go to https://www.gafutures.org.