General Resources
LinkedIn Job Search – Discover your next opportunity and the people who can help you get there.
LinkedIn Pro Finder – NEW tool for students who are pursuing entrepreneurship and freelancing careers
LinkedIn Internship Finder – Connect with employers who are hiring interns
Employ Georgia – Online resource for your employment needs. Upload your résumé, search and apply for employment opportunities.
Georgia Career Information Center – username: ctc  password: gcis624
O*NET Online – has detailed descriptions of the world of work for use by job seekers, workforce development and HR professionals, students, researchers, and more!
Bureau of Labor Statistics Occupational Outlook Handbook – can help you find career information on duties, education and training, pay, and outlook for hundreds of occupations
Civic Affairs Foundation – paid and unpaid internships with County Government Offices in Georgia
Indeed – search multiple job sites at once
Residential Property Management Careers – various careers in the residential property industry
CTC's Job Placement Rates – report from TCSG shows job placement rates for programs offered at CTC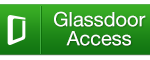 Glassdoor provides an inside look at salaries, reviews and interview questions posted by employees at over 100,000 organizations. Content includes actual interview questions and reviews for specific employers from previous interview candidates; specific salary, bonus, and commission details; and reviews of the company culture and working conditions.
Computer Science
Computer Engineering Careers – guide to career and top employers in computer engineering field
Software Engineering Careers – guide to career and top employers in software engineering field
IT Careers – guide to career and top employers in general IT fields
Healthcare Industry
ExploreHealthCareers.org – is a free, multi-disciplinary, interactive health careers website that gives students (and educators) a reliable, comprehensive source of accurate, up-to-date information about the health professions
Film, Television, and Production Industry