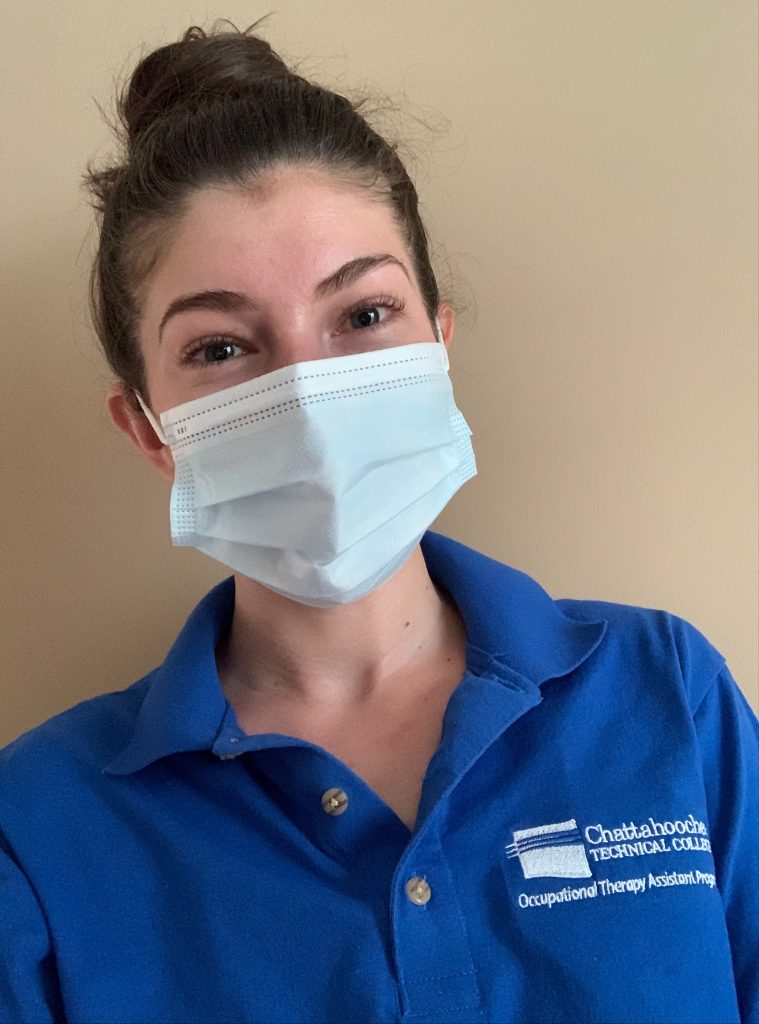 Chattahoochee Tech student Julia Gottenberg is already off to a great start in becoming an Occupational Therapy Assistant thanks to her successful fieldwork at Floyd Medical Center. The enrichment kit she created for hospital patients was so well received that the Floyd Healthcare Foundation awarded her a grant for more of these kits to be created and put into use.
Gottenberg came up with her idea for the enrichment kit in order to help hospital patients cope with the socially isolating days of the pandemic. Due to Covid-19 precautions, the activities and visits for patients were put on hold. "This limited their opportunities for social interaction, distraction and meaningful engagement," said Gottenberg. She found a way to help these patients by creating the enrichment kit.
"An enrichment kit contains purposeful activities, uses easily accessible items, and can target specific goals or needs of the patient," said Gottenberg. The kit itself is a small, portable basket filled with a wide variety of items that range from games for cognition, such as Sudoku and word search puzzles, to sensory-focused items like modeling clay and smelling jars. It also includes fine-motor items, such as "nuts and bolts" building sets, along with knitting and crochet tools, yarn and art supplies.
Gottenberg plans to graduate from the Chattahoochee Tech Occupational Therapy Assistant program in May. She is a 2015 graduate of Lassiter High School, and earned a bachelor's degree from Georgia College. "I'm looking forward to getting started on my career as an OT practitioner," said Gottenberg. "It's a field that helps improve people's lives through creativity, science and advocating for others – all thing that I am passionate about."
Occupational Therapy Assistants work under the direction of Occupational Therapists to help rehabilitate patients with injuries, illnesses, or disabilities. They help patients develop, recover and improve the skills needed for daily living and working.