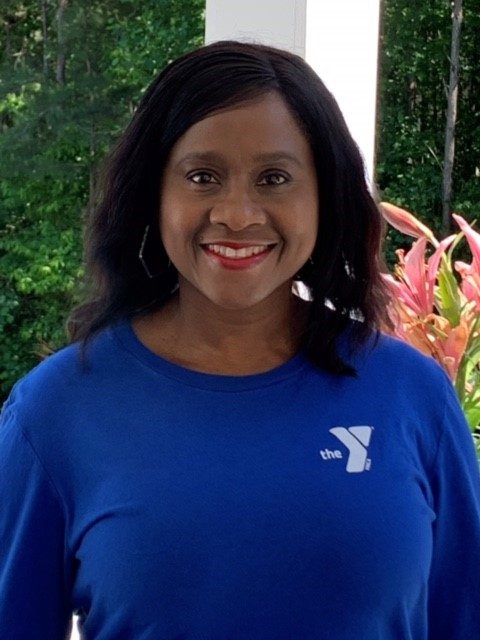 Chattahoochee Tech graduate Alderine Healey recently was named the 2020 Private Pre-K Teacher of the Year by the Georgia Department of Early Care and Learning (DECAL).
For the past five years, Healey has served as a lead Pre-K teacher at the YMCA Paulding Early Learning Center in Hiram. She began her teaching career there eleven years ago in the afterschool program, and then served as an assistant teacher before becoming a lead Pre-K teacher. "The magnitude of this recognition is not lost on me, as I know there are many deserving Pre-K teachers across Georgia, and I hope to make them proud," said Healey. "I am privileged to be part of this profession, and I will continue to ensure that our communities gain a better understanding of all the work that goes into preparing children for their educational and life journeys."
After earning a bachelor's degree in management studies from the University of the West Indies, Healey worked in corporate America for over 10 years. Upon starting a family and moving to Georgia, she changed careers. "When I decided to enter the field of early childhood education, a teacher at the YMCA Paulding Early Learning Center advised me to get a Technical Certificate of Credit (TCC) in order to gain access to the classroom," said Healey. She enrolled at Chattahoochee Tech where she earned a TCC as well as a diploma and an associate degree in the college's Early Childhood Care and Education program.
As a lead Pre-K teacher, Healey is responsible for providing preschoolers with an engaging curriculum that prepares them to enter Kindergarten. "Early childhood educators believe that all children have the capacity to learn, and our goal is to help students unearth talents and achieve their full potential," said Healey. "The well-being of today's children affects the future vitality of our community. If someone wants to positively impact the future today, then early childhood education is the way to go."
Healey will serve as a Georgia's Pre-K Program ambassador for one year as the Georgia DECAL Private Pre-K Teacher of the Year. She also will receive a $3,000 prize, an additional $2,000 for a classroom makeover, and $2,500 to cover classroom costs. A winner from a local public-school system and a winner from a private childcare center are selected each year for the Georgia DECAL Pre-K Teacher of the Year awards to honor excellence in the classroom and strengthen the teaching workforce