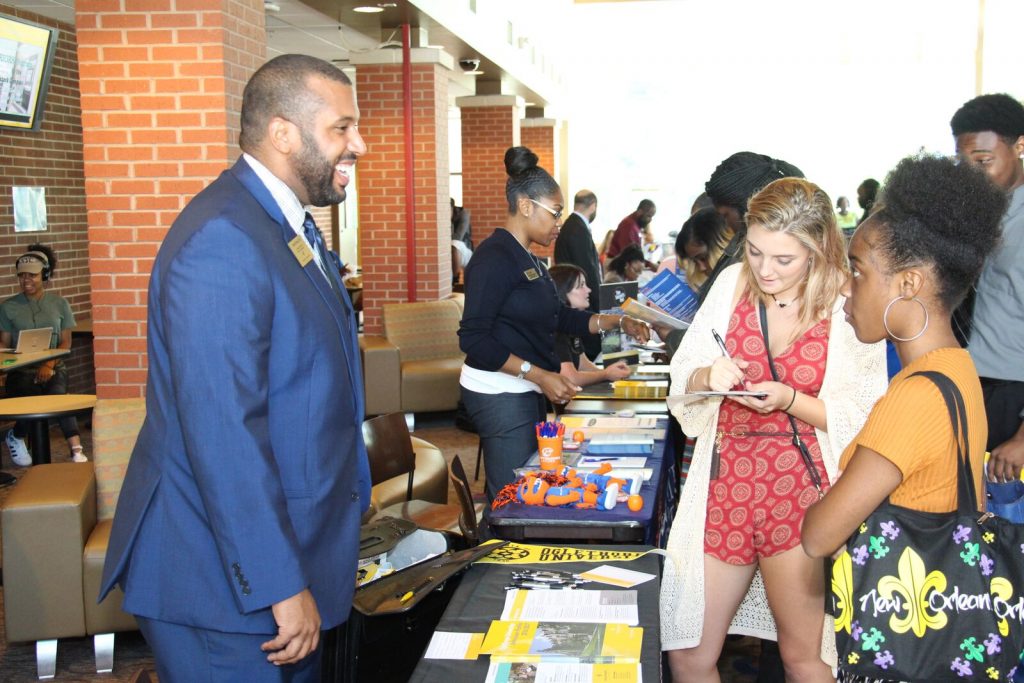 For information about events, please contact career.services@chattahoocheetech.edu.
Scheduled Events for Spring 2019:
10 Eagle Bucks will be awarded to students who attend workshops and/or career fairs hosted by the Office of Career Development.
Lunch & Learn Workshop Series – Lunch and/or light refreshments will be provided at all workshops.
Know Yourself
How does your program of study and personality match up?
January 29, 2019, NM Student Union, 10 a.m.-11 a.m.
January 30, 2019, MA Atrium, 10 a.m.-11 a.m.
Resume Remix
Learn how to tailor your resume to specific jobs.
February 11, 2019, NM, A110, 11 a.m.-noon
February 12, 2019, MA, C1103, 3 p.m.- 4 p.m.
Soft Skills 101
Learn about soft skills and why they are important in the workplace.
March 21, 2019, NM, A110, 4 p.m.-5 p.m.
March 26, 2019, MA, C1103, 2 p.m.-3 p.m.
Social Media and Your Job Search
Learn about social media and how to effectively use it for your job search.
March 12, 2019, MA, C1103, 2 p.m.-3 p.m.
Business and Technology Job Fair
April 18, 2019, MA, Atrium, 3 p.m.-6 p.m.
Please see list of confirmed Employers.