Site translator is at the bottom of this page.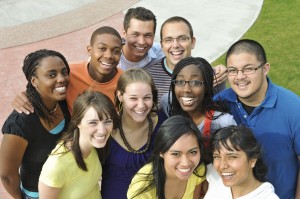 This program offers a rigorous curriculum that is extremely affordable. Students will receive a high quality education with a comprehensive and integrated approach to language acquisition and cultural adaptation. The focus of this program is geared to prepare students to enter college as they advance through the seven levels of this comprehensive program.
To ensure appropriate placement in the program, students are assessed and interviewed to determine their academic level and education needs. The available academic areas of study include, Reading, Writing, Grammar, Listening, Speaking, Integrated Skills and Compass or TOEFEL Preparation, but the exact course offerings will vary each term, and is dependent on the student's needs.
Each academic semester contains two eight-week terms, and class sizes are small for more targeted instruction. Students can enroll in the full time program or choose to take individual courses on a part time basis. Full time students will meet five days a week, for a total of 20 hours of instruction per week. There will be an additional class every two weeks that will meet for two hours to address cultural adaptation and other related issues. Part time students will receive 4 hours of instruction per week, per course.
Tuition and Costs:
Course Fees:  $1,580 for Full Time enrollment. $340 Part Time, per course.
NOTE: Tuition, books, and a cultural activity (which also includes a meal) are all included in the course fee.
PLEASE NOTE: Tuition cost is subject to change.
We are excited to offer a new way to ensure your tuition is paid quickly and securely through our partnership with Flywire by peerTransfer. Flywire by peerTransfer offers an innovative and streamlined way to make international education payments. It's fast, simple, and cost effective. Click HERE to make your payment today!
Application Procedures:
Application for the Intensive English Program begins with a discussion with our International Student Services staff. Once it is determined that this is the right program for you, you will need to complete the Intensive English Program Application. From there, our staff will work closely with you and your family to ensure that all of the remaining and necessary documents are obtained to make this process as smooth as possible for you.
If you are a returning student, please complete this Intensive English Program Returning Student Registration Form.
Other Items of Interest:
Intensive English Program Student Handbook and Policies
About Chattahoochee Technical College:
Chattahoochee Technical College, a unit of the Technical College System of Georgia, is a public, multi-campus, two-year college that provides accessible, high quality education at an affordable price.
Contact Us:
Greg Moor, International Services Coordinator
Greg.Moor@chattahoocheetech.edu
770-528-4528