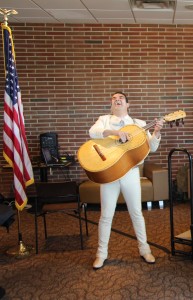 International sights, sounds and aromas filled the halls of Chattahoochee Technical College's Marietta and North Metro campuses on Tuesday, Nov. 15, as part of the annual International Festival – an event hosted by the college's International Services department to celebrate and highlight cultural diversity.
The festival coincides with International Education Week, a joint initiative of the U.S. Department of State and the U.S. Department of Education to promote programs that prepare Americans for a global environment and attract future leaders from abroad to study, learn and exchange experiences in the United States.
Chattahoochee Tech's International Services department supports the college's non-immigrant, international, permanent resident, exchange, and foreign-born student population by providing pre-admission to post-graduation assistance. Since 2002, the International Services department has hosted the International Festival as a way to provide a glimpse into the cultural diversity found among the college's student population.
"The International Festival is meant to display the cultural diversity of Chattahoochee Technical College students. The event highlights how interconnected the world is, and, interestingly enough, how connected Chattahoochee Tech is to the world," said Greg Moor, International Services and International Center Coordinator at Chattahoochee Technical College. "In our quest to help our students become global citizens, it's an important concept for our students to understand the diversity in the world around them."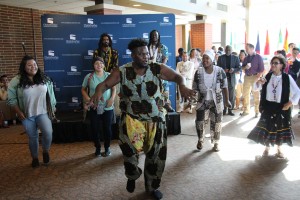 The one-day event featured salsa dancing lessons, international cuisine, Henna art, African drummers, Kimono dressing, a mariachi band, and Brazilian dancers. Evelyn Martins, a Brazilian native, shared with others what she called a delicacy in her country – the brigadeiro, which is made from condensed milk, cocoa powder and butter and is covered in chocolate sprinkles.
Saudi Arabia native Abdullah Saad educated festival goers on his country's traditions, while students from Mali, a West African nation, showcased their culture by wearing traditional clothing, which includes long dresses and tunics.