The strong partnership between Chattahoochee Technical College and the Pickens County School District was highlighted at the August 2023 Pickens Chamber Breakfast. This event was held Tuesday, Aug. 8, at the college's Appalachian Campus in downtown Jasper.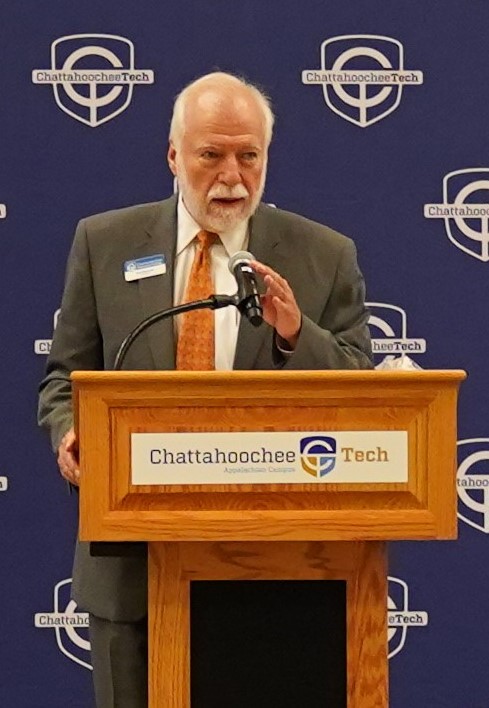 Featured speakers at the Pickens Chamber Breakfast included Chattahoochee Tech President Dr. Ron Newcomb and Pickens County School Superintendent Dr. Travis Thomas. They both described how the bond continues to grow stronger between Chattahoochee Tech and Pickens County High School.
"Our enrollment here at the Appalachian Campus has increased by 29 percent from last fall," said Dr. Newcomb. "We anticipate a 40 to 50 percent increase in enrollment for the Automotive, Carpentry and CNA programs, and we're near capacity in Welding and Cosmetology."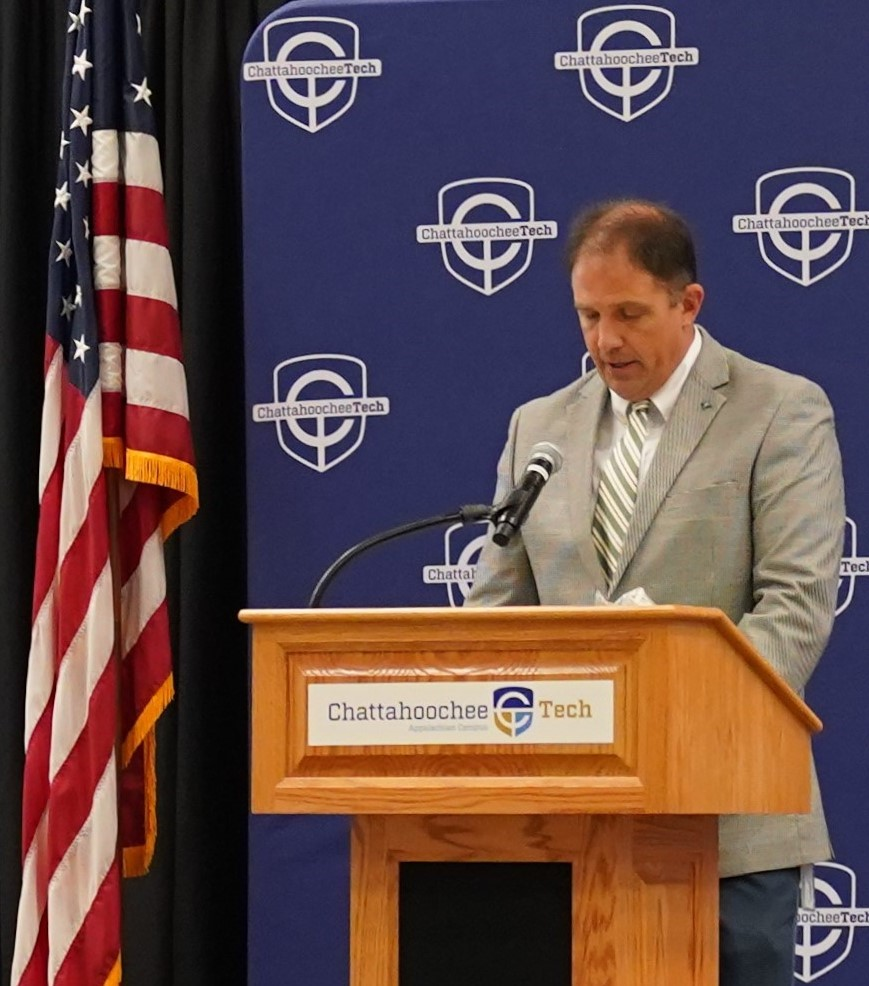 With classes starting on Aug. 14, Chattahoochee Tech will welcome a record number of 171 Dual Enrollment students from Pickens High School at the Appalachian Campus. High school students can get a jump-start on their college education and career training through Georgia's Dual Enrollment program. The Dual Enrollment program gives high school students the opportunity to take courses that earn college credit and high school credit at the same time.
This fall will be the first semester that Chattahoochee Tech has offered Automotive Technology program classes at the Appalachian Campus for Dual Enrollment students from Pickens High School. "There was a demand for this, and Chattahoochee Tech hired faculty based on the needs of our students," said Dr. Thomas. "And that illustrates how well they listened to us, and how well the partnership exists."
"We're grateful for the collaboration with Chattahoochee Tech," said Dr. Thomas. "Our students and our families will benefit from this collaboration."