A high energy, interactive music and comedy show hosted by the Chattahoochee Tech Foundation raised over $78,000 to help students in need.
This event featured the Andrews Brothers Dueling Pianos at the college's North Metro Campus on Thursday, Oct. 19. John Loud, president of LOUD Security System, served as the emcee for this lively evening of entertainment. The Andrews Brothers Dueling Pianos have been dazzling festivals, national conventions, clubs, and corporate events for over 20 years with all-request, sing-along performances.
Proceeds raised from the Dueling Pianos event at Chattahoochee Tech will provide much-needed funding to deserving students for scholarships, emergency grants, and textbooks. Funds were raised through corporate sponsorships, a silent auction, and a 50/50 raffle, along with tips generated throughout the evening. Sponsors for this event represented a broad spectrum of local companies. Their contributions ranged from $3,500 for platinum sponsors to $2,500 for gold sponsorships and $1,500 for bronze sponsorships.
The 2023 platinum level sponsors included: Advantage Office Solutions; Croy Engineering; HM Plumbing; McCarthy Construction; Wellstar Health System; Win-Tech, Inc.; and Winter Construction. Gold level sponsors included: Crane & Elder Law Firm; Gay Construction; LGE Community Credit Union; Northside Hospital Cherokee; North Georgia Staffing; Georgia's Own Credit Union; and Universal Alloy Corporation.
Bronze level sponsors included: 41 South Architectural Signage; Adventure Outdoors; Cobb EMC; Croft & Associates, Inc.; Jeannetta Design Associates; Jericho Design Group; Nelson; Paragon Accounting & Tax Solutions; Piedmont Mountainside Hospital; Prime Contractors, Inc.; Westside Bank; and Diversified Construction of Georgia, Inc. Serving as the beverage sponsor for this event was Post Meridiem Spirit Company.
"The generosity and support of our sponsors and donors is greatly appreciated," said Chattahoochee Tech Vice President of Advancement Jennifer Nelson. "Their contributions help students in need complete their programs of study to become valuable members of our community's skilled workforce."
The Chattahoochee Tech Foundation is a nonprofit 501 (c)(3) organization that supports the college by working to help make higher education an affordable reality for students at Chattahoochee Tech. The Foundation presented over $110,000 in scholarships last year to deserving students, along with issuing more than $39,000 in emergency grant funds to help students in danger of not continuing their education due to unexpected financial hardships.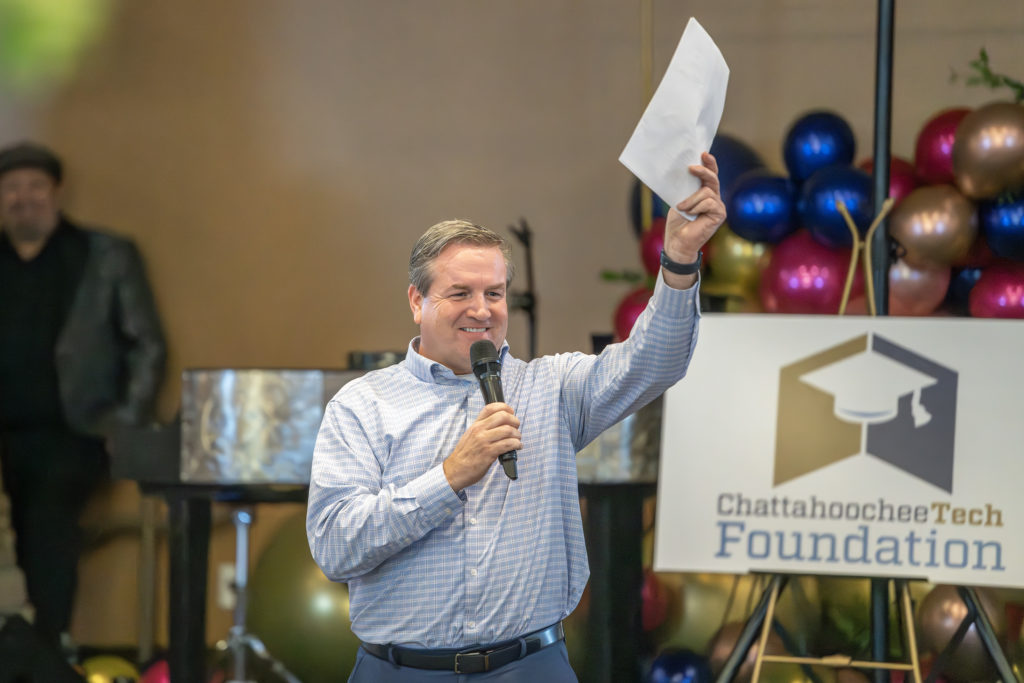 John Loud, President of LOUD Security, served as emcee for the Dueling Pianos event at Chatt Tech.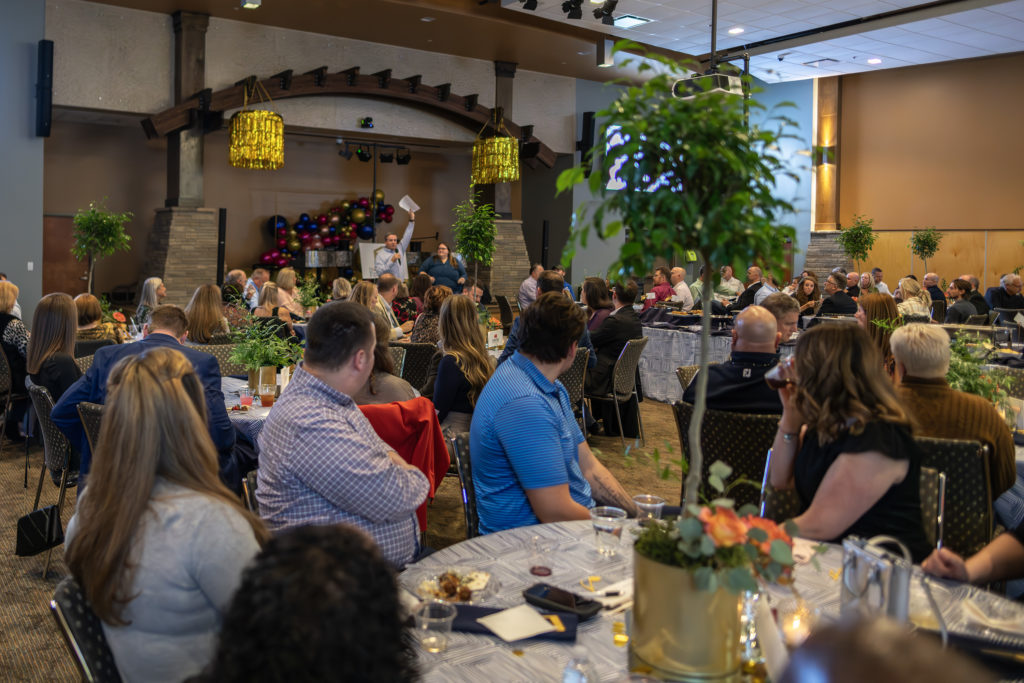 Participants filled the room for this event, which was held at the Chatt Tech North Metro Campus.