The Chattahoochee Tech Foundation raised $68,000 at its annual Reverse Raffle fundraiser held at the college's North Metro Campus on Oct. 21 to help Chattahoochee Tech students in need.
Funds raised from the Reverse Raffle will go toward academic scholarships, emergency grants, and textbooks. "Thanks to the community's generous support through this event, we're able to help students have the funding they need to finish school and enter the workforce," said Vice President of Advancement Jennifer Nelson. "Helping students stay enrolled through graduation is more important than ever as the workforce needs our graduates."
This year's $5,000 grand prize winner was split five ways between the final five tickets holders. Unlike a typical raffle, the purchaser of the last ticket drawn wins the Reverse Raffle grand prize unless the final five ticket holders agree to split the prize money. The final five ticket holders at the 2021 Reverse Raffle were: Charlie Fulcher, of Jasper; Riley Layton, of Universal Alloy Corporation; Natalia Meneses, a Chattahoochee Tech instructor; Katie Pearson, of Northside Hospital Cherokee; and WellStar Health System, which donated their $1,000 winnings back to the Chattahoochee Tech Foundation.
The 2021 Reverse Raffle, which featured a Roaring '20s theme and entertainment provided by Emcee Louis Tonsmeire, also included a silent auction with items donated by local businesses and members of the community. "It was a fun evening, and everyone at this sold-out event really enjoyed having the opportunity to support a great cause," said Nelson. "We look forward to hosting this event again next year."
The 2021 Reverse Raffle returned to campus this year after being held online in 2020 due to the pandemic. The 2021 event sponsors represented a broad spectrum of local companies, with Platinum Sponsors each contributing $3,500, Gold Sponsors each donating $2,500, and Silver Sponsors each giving $1,500.
The 2021 Reverse Raffle sponsors included:
Platinum Level – $3,500
• Advantage Office Solutions
• Gay Construction
• McCarthy Construction
• Reliable Heating & Air
• Universal Alloy Company
• Win-Tech, Inc.
Gold Level – $2,500
• North Georgia Staffing
• Northside Hospital Cherokee
• United Community Bank
Bronze Level – $1,500
• CareSource
• Century Bank
• Cobb EMC
• Croft
• HM Plumbing
• Piedmont Mountainside
• Vinings Bank
• Wellstar Health System
• Westside Bank
During fiscal year 2021, the foundation awarded $110,000 in scholarships to deserving students, issued more than $39,000 in emergency grant funds to help students in danger of not continuing their education due to unexpected financial hardships and provided $36,000 for mobile hotspots, textbooks, bus passes, temporary housing, and other emergency expenses to students served by the Office of Student Resources.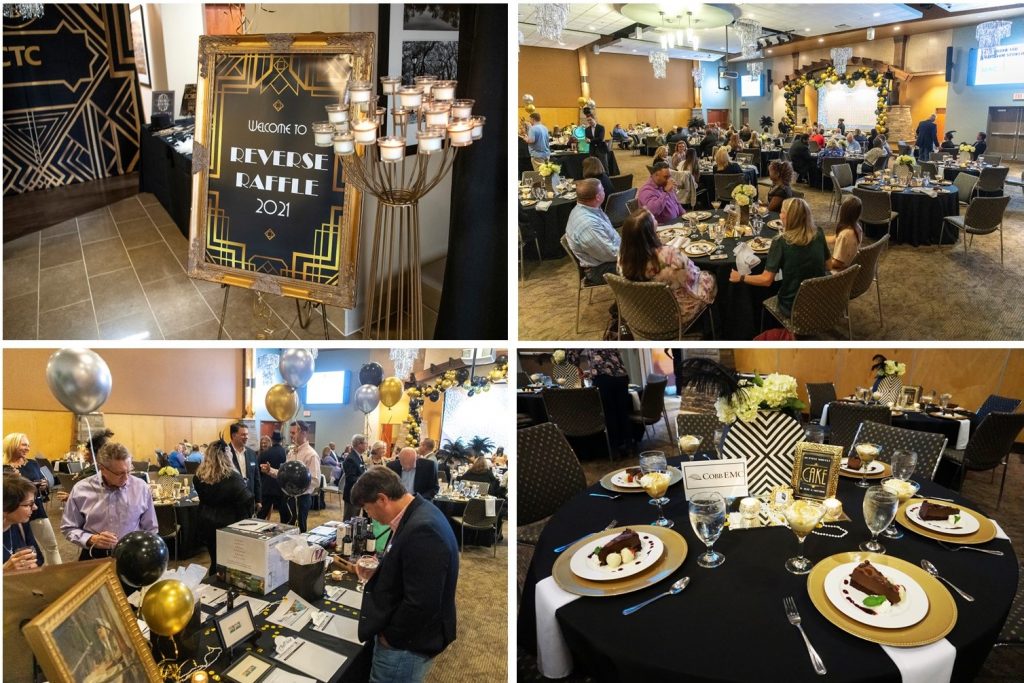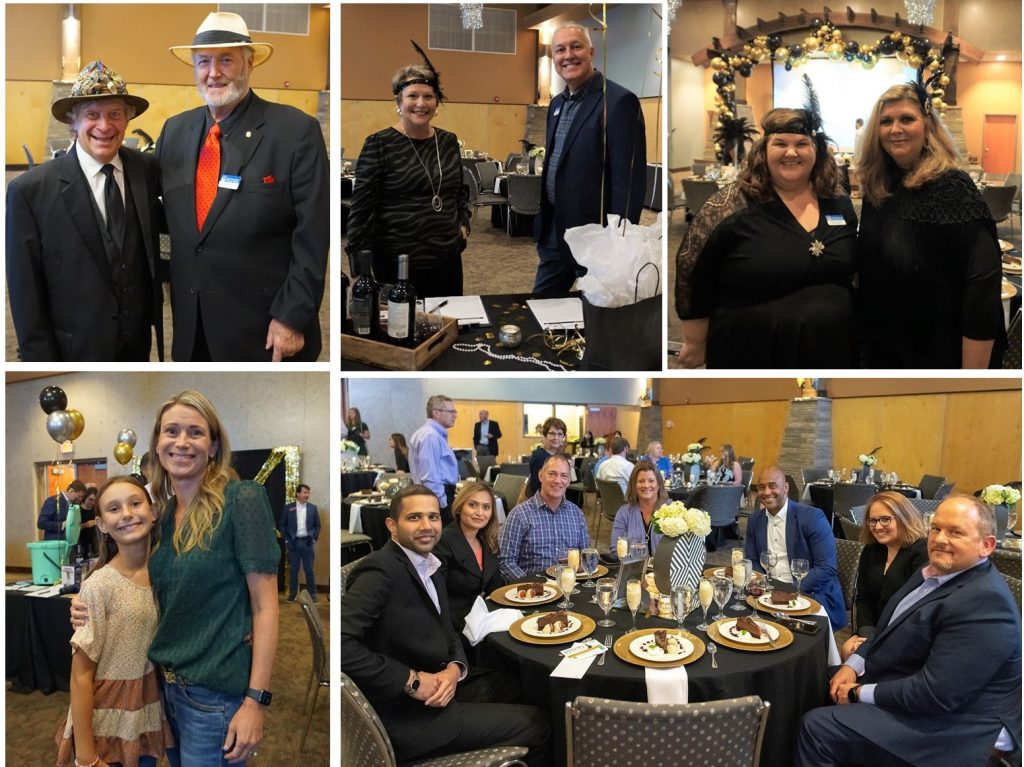 Participants gathered at the college's North Metro Campus for the 2021 Reverse Raffle. Shown in the featured photo at the top of the page, l-r, are Louis Tonsmeire and Chattahoochee Tech scholarship recipients Iyona Hunter and Chandler Loper. These students both served as event volunteers.