(Acworth, Ga. – Dec. 8, 2015)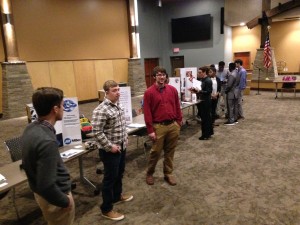 With the state of Georgia being home to more than 865,000 small businesses, Chattahoochee Technical College instructor Stephanie Lawler wanted her English 1010 students to take the perspective of being an entrepreneur and to establish a level of quality writing necessary for making a business a success.
"The premise for this pilot section of 1010 was that each student came into our class as a small business owner relative to his/her current program of study here at CTC," Lawler said.  "Throughout the course, students were challenged to name their company, design a logo, craft a mission statement and write a long professional biography as well as other field-related writing, including professional business letters, emails and a personal interest piece introducing themselves and their company to the community."
Lawler said students had to focus on grammar and editing along with basic presentation skills, research, reading, discussing and responding to hot topics in the business world in their area of study. On Monday, Dec. 7, students were able to market their companies during an expo held on the North Metro Campus.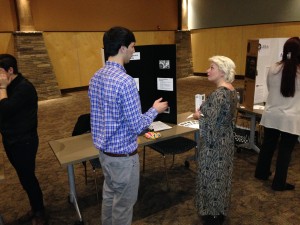 "We watched weekly motivational videos as the premise for class discussion and for personal and professional development and inspiration.  The culmination of all of that hard work was today's business expo," Lawler said.