Chattahoochee Technical College announced its top student and the instructor of the year at an awards luncheon held Friday, Jan. 27, at the college's North Metro Campus
Breana Miller, a student in the college's Occupational Therapy Assistant program, received the 2023 Georgia Occupational Award of Leadership (GOAL) award for top student. Mathematics Instructor Adrienne Baldwin received the college's 2023 Rick Perkins Award for best instructor. On behalf of the Chattahoochee Tech Foundation, Board of Trustees Chair Rick Kollhoff presented a $500 cash award to Miller, and a professional development grant to Baldwin.
The GOAL and Rick Perkins Award programs are statewide initiatives of the Technical College System of Georgia (TCSG) to honor excellence in academics and leadership at the state's 22 technical colleges. Through the GOAL awards program, technical college instructors across Georgia identify their most outstanding students and nominate them based on academic achievement and personal leadership. In addition to GOAL winner Breana Miller, the Chattahoochee Tech finalists for the 2023 GOAL award included Andria Esezobor, a student in the college's Surgical Technology program, and Chastity Jackson, a student in the Physical Therapist Assistant program. All three of these 2023 GOAL finalists received an additional scholarship award from the Cobb Chamber of Commerce, which was presented to them by Dana Johnson, the Cobb Chamber Chief Operating Officer and Executive Director for SelectCobb. Making the Cobb Chamber's scholarship awards possible were: Lockheed Martin; Cobb EMC; A.G. Rhodes; North Georgia Staffing; Cobb and Douglas Public Health; and Geo-Hydro Engineers.
The Rick Perkins Award recognizes excellence in education by honoring technical college instructors who make significant contributions to technical education through innovative instruction and leadership in their fields. Instructors nominated for this award also demonstrate educational achievement along with college and community leadership. In addition to this year's award recipient Adrienne Baldwin, the Chattahoochee Tech instructors who were finalists for the college's 2023 Rick Perkins Award included Psychology and Sociology Instructor Tricia Dailey, along with Electrical and Computer Engineering Technology Instructor Andrew Kazemian.
The Chattahoochee Tech 2023 GOAL and Rick Perkins Award winners will advance to a regional competition with the winning students and instructors from Georgia's other technical colleges. The state GOAL and RPA winners will be announced in April.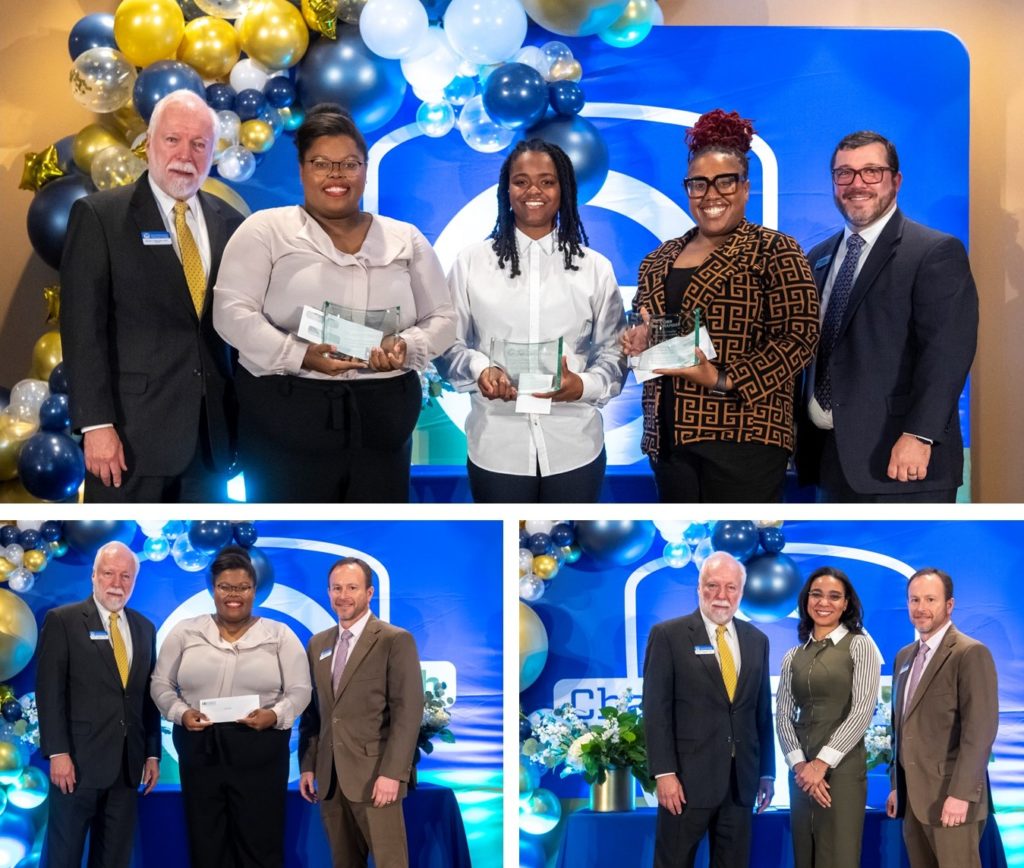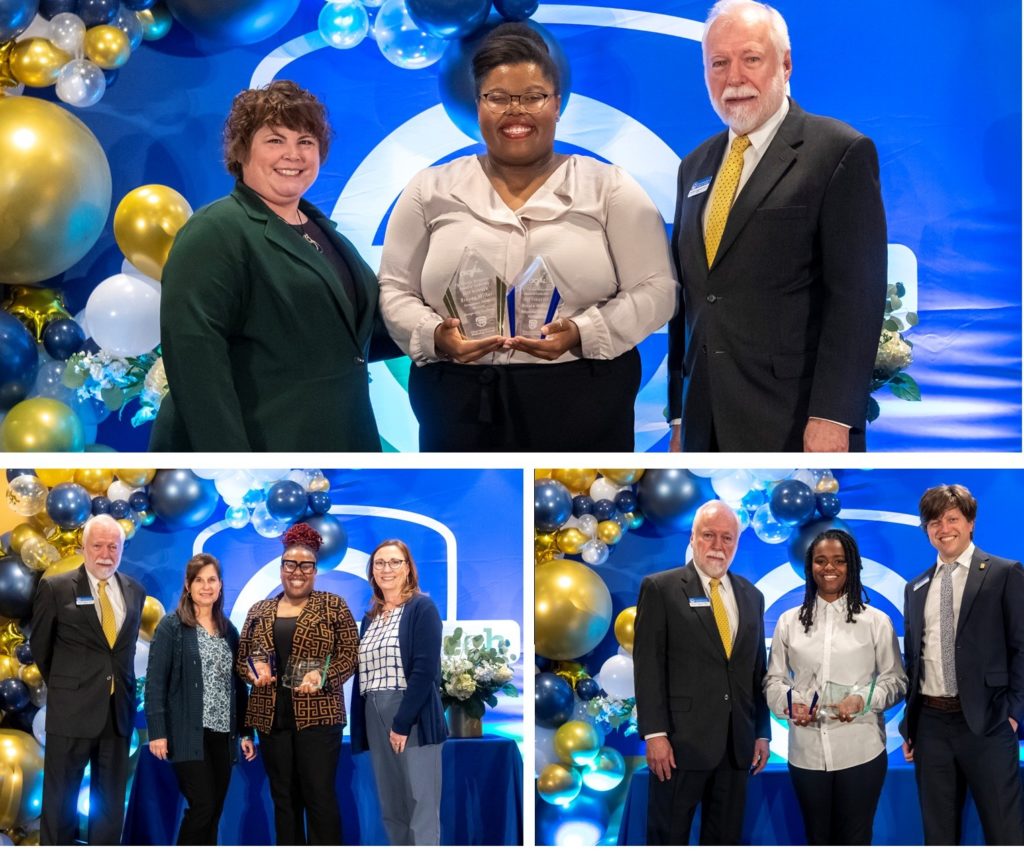 Shown in the top photo, l-r, are Occupational Therapy Assistant Program Director Amy Shaffer, GOAL winner Breana Miller and Dr. Ron Newcomb. GOAL finalists Andria Esezobor and Chastity Jackson are shown, l-r, in the bottom two photos with Surgical Technology Instructor Patti Chester, Surgical Technology Program Director Mary Jo Bergman, , and Physical Therapist Assistant Program Director Aaron Freeman.