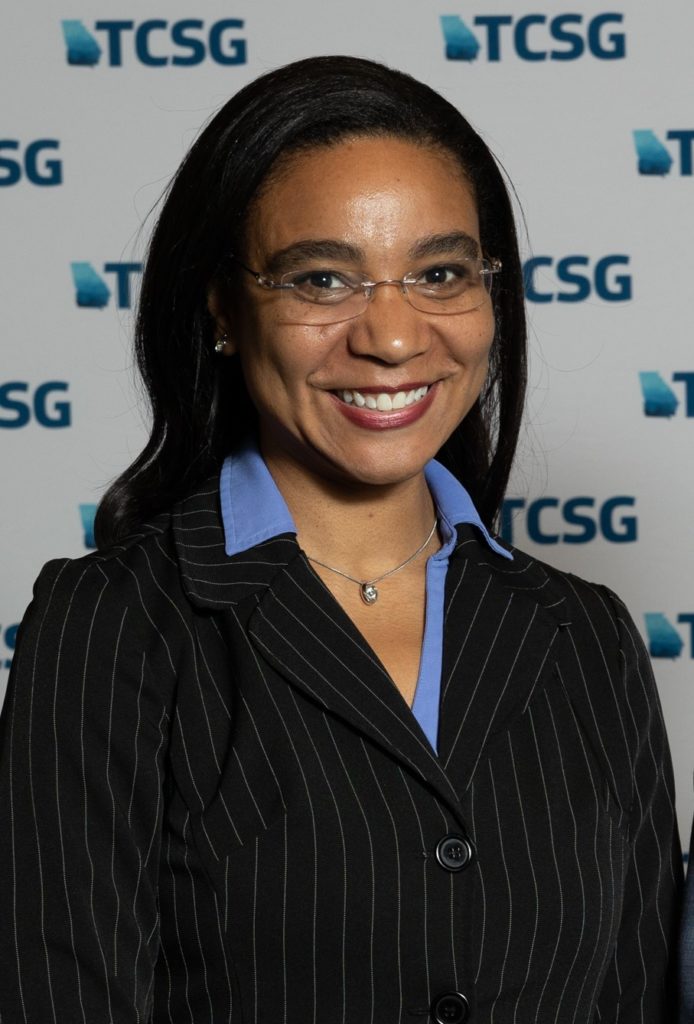 Chattahoochee Technical College Mathematics Instructor Adrienne Baldwin was named the state's top technical college instructor for 2023. She received the Rick Perkins Award for Excellence in Technical Instruction at an awards ceremony hosted by the Technical College System of Georgia (TCSG) in Atlanta on Wednesday, April 26.
"We are incredibly proud of Chattahoochee Tech instructor Adrienne Baldwin being named the TCSG Instructor of the Year," said Chattahoochee Tech College President Dr. Ron Newcomb. "She exemplifies the very best of what TCSG colleges offer in preparing students for life beyond the classroom and helping them reach their career goals."
As the 2023 award winner, Baldwin will make public appearances as an ambassador for technical education, including meeting with the Governor and addressing the Georgia General Assembly. "I always tell students that technical colleges are known for their high job placement rates after graduation," said Baldwin. "They provide opportunities to make the transition from being a student to having a career earlier in life."
"Students enrolling into a technical college can select a more career-focused program," said Baldwin, "receiving hands-on training taught by instructors with years of experience in that student's chosen program."
The mission of TCSG is to build a well-educated, globally competitive workforce through technical education, adult education, and customized training for Georgia's businesses and industries. The TCSG Rick Perkins Award, now in its 32nd year, highlights excellence in technical college education. Each year, selection for the Rick Perkins Award begins with the naming of the top technical education instructor at each of Georgia's 22 technical colleges. Regional competitions follow and narrow the field to nine finalists for the top award. This year's first runner-up was Salvador Gonzalez Arreguin, a Diesel Mechanics instructor from Georgia Northwestern Technical College.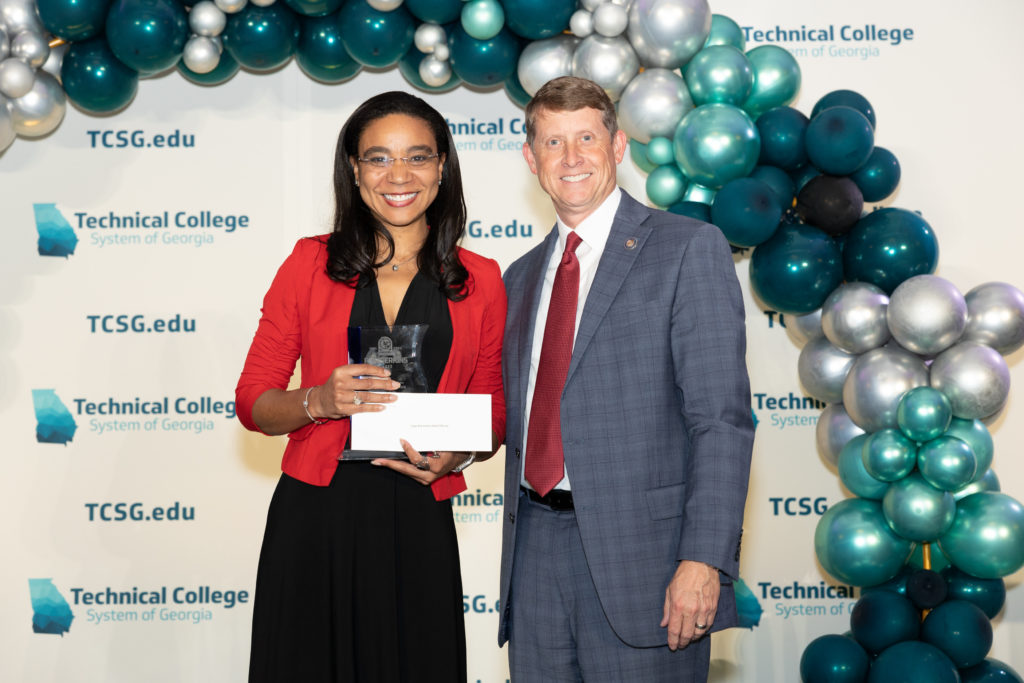 Chattahoochee Tech Mathematics Instructor Adrienne Baldwin, the state's 2023 top technical college instructor, is shown here with TCSG Commissioner Greg Dozier.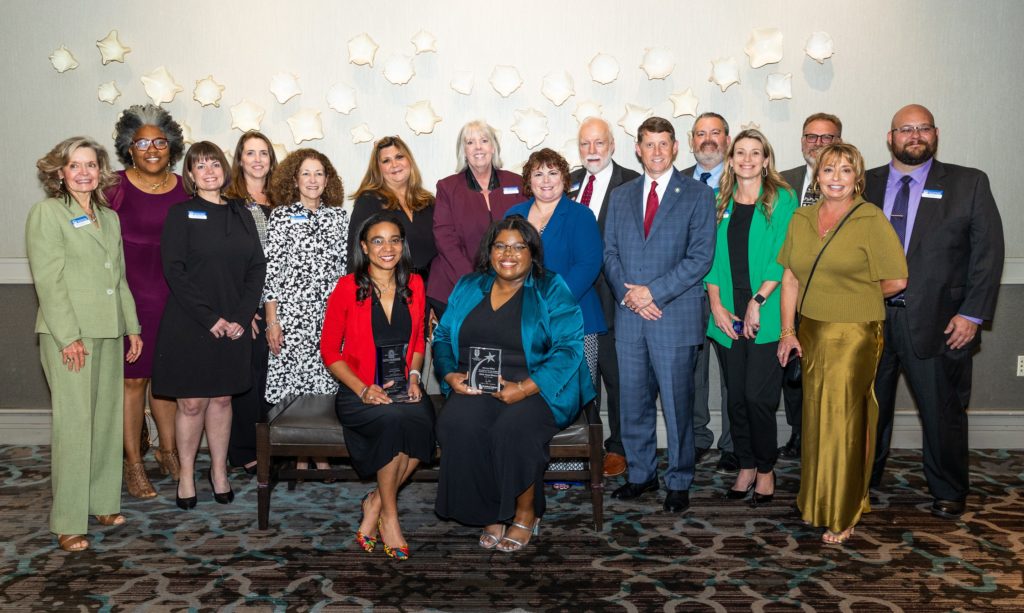 Chattahoochee Tech faculty and staff gathered with the TCSG Commissioner and college Board members for a photo with Chattahoochee Tech award winners, instructor Adrienne Baldwin and student Breana Miller.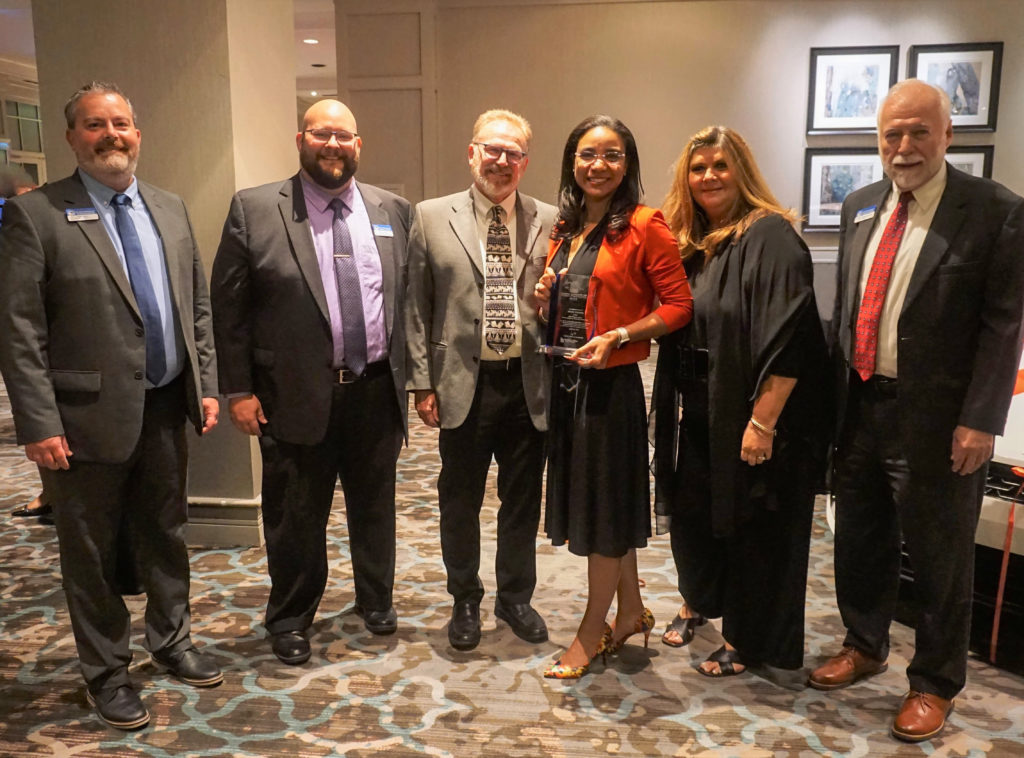 Shown here, l-r, are Chattahoochee Tech Executive VP for Instruction Jason Tanner; Associate Dean of Mathematics Steven Riley; Dean of Arts and Sciences Dexter Beck; Mathematics Instructor Adrienne Baldwin; College Events Coordinator Kelly Eubanks; and Chattahoochee Tech President Dr. Ron Newcomb.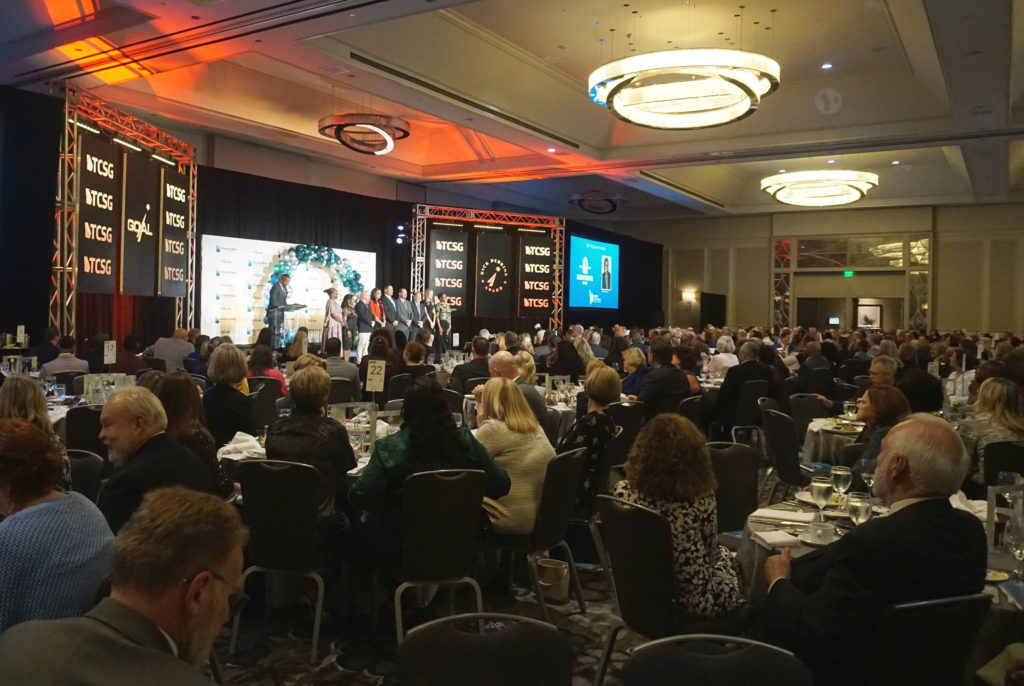 The nine state finalists for the instructor of the year award are shown here on stage at the 2023 TCSG awards ceremony.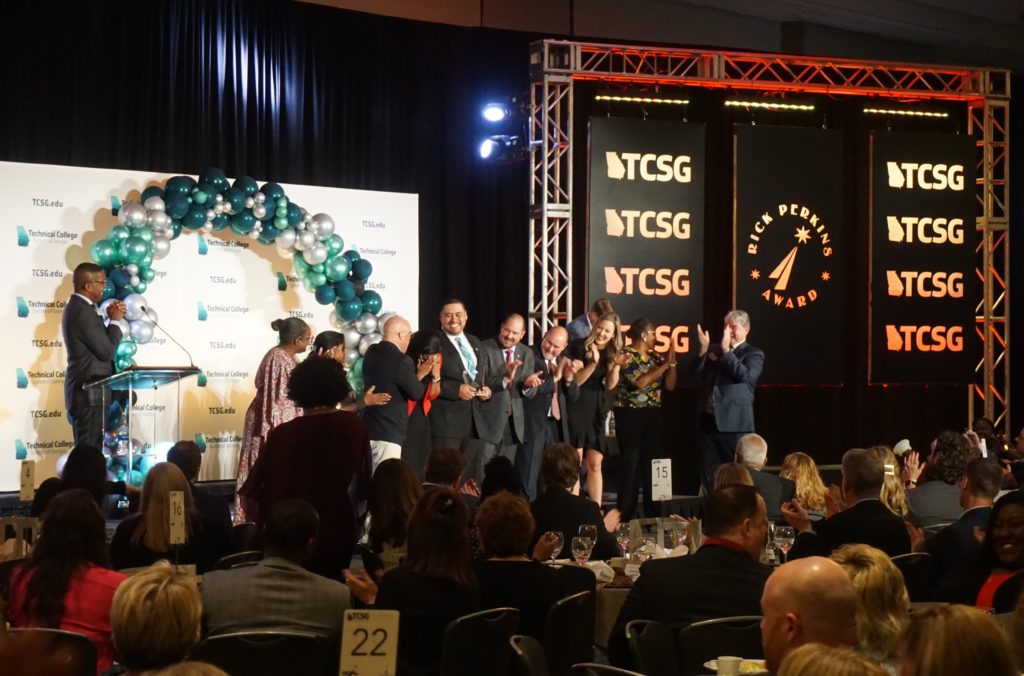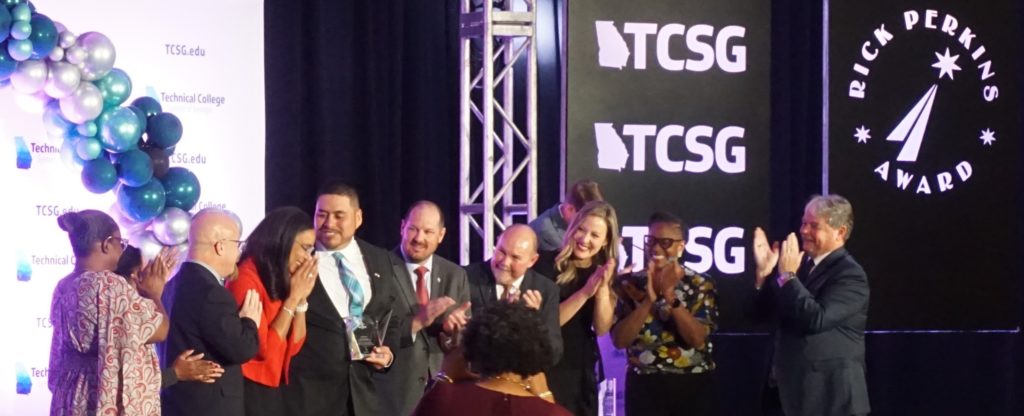 These photos capture the moment on stage when Chattahoochee Tech instructor Adrienne Baldwin was announced as the state's top instructor.