Chattahoochee Technical College honored its outstanding students and instructors in technical education at an awards luncheon held Friday, Jan. 28, at the college's North Metro Campus.
Chattahoochee Tech Practical Nursing student Rebecca Sullivan received the college's 2022 Georgia Occupational Award of Leadership (GOAL) award for top student, and Chattahoochee Tech Radiography instructor Malcolm Paschall received the college's 2022 Rick Perkins award for best instructor. They both will advance to a regional competition in which they will compete against top students and instructors from Georgia's technical colleges. Chattahoochee Tech student Taryn Sikes received the 2022 Exceptional Adult Georgian in Literacy Education (EAGLE) award, and will represent the college this spring at Georgia's EAGLE Leadership Institute.
Through the GOAL awards program, technical college instructors across Georgia identify their most outstanding students and nominate them base on academic achievement and personal leadership. Included among Chattahoochee Tech's student finalists for the 2022 GOAL award were Physical Therapist Assistant student Roland Cherry, Paramedicine student Jada'kizz Christie, Occupational Therapy Assistant student Thomas Ferguson, and Practical Nursing student Bianca Fields.
The Rick Perkins award for excellence in technical education recognizes technical college instructors who make significant contributions to technical education through innovation and leadership in their fields. Included among Chattahoochee Tech's four finalists for the Rick Perkins Award were Sociology Instructor Leigh Keever and Computer Information Systems Technology Instructor Tanya Mosley.
The EAGLE awards program honors students who have demonstrated exceptional achievement in statewide adult education classes. Selection criteria include student character, attitude, attendance, leadership and community involvement. Included among the Chattahoochee Tech finalists for the 2022 EAGLE award were Lailah Anderson and Jessica Lilly.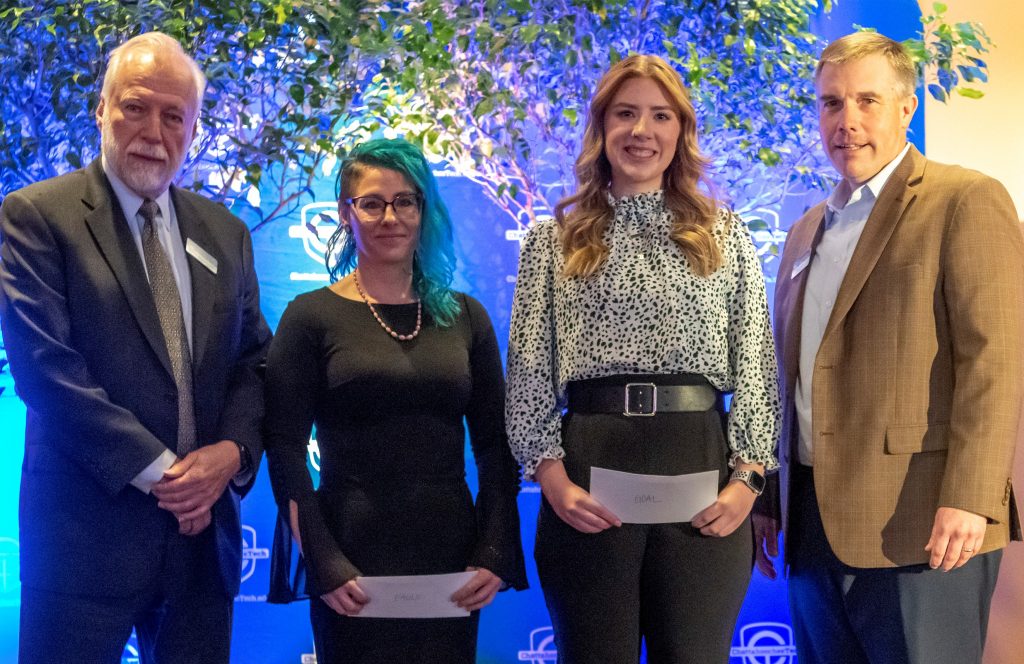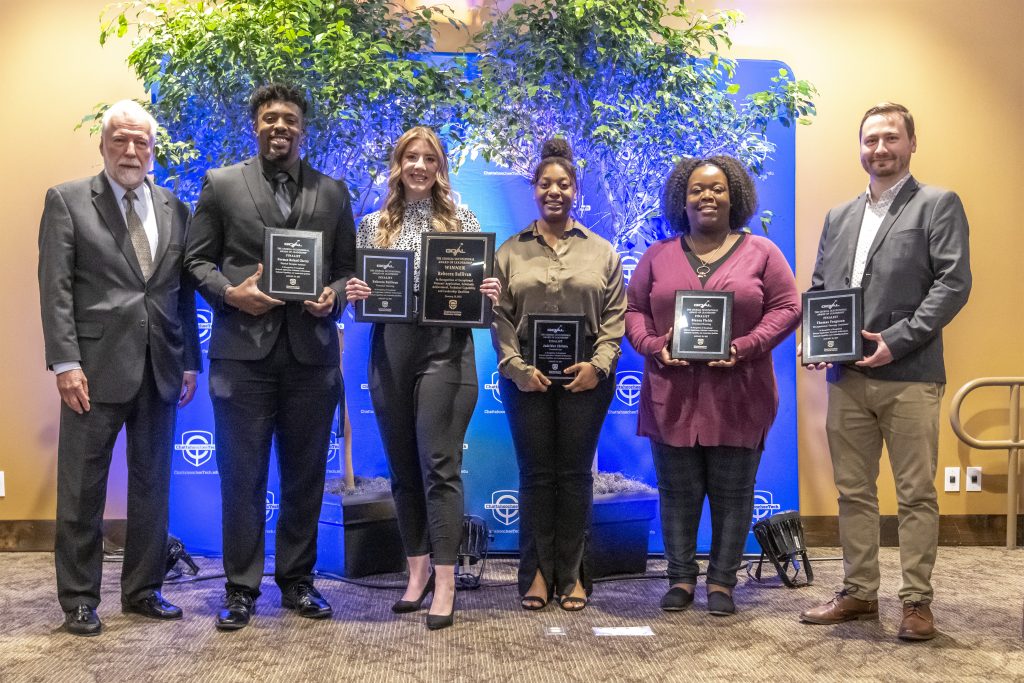 The Chattahoochee Tech 2022 GOAL finalists are shown here with Chattahoochee Tech President Dr. Ron Newcomb. Pictured here, l-r, are Dr. Newcomb and students Roland Cherry, Rebecca Sullivan, Jada'kizz Christie, Bianca Fields, and Thomas Ferguson.