Chattahoochee Technical College honored graduates during two commencement ceremonies held Thursday, Dec. 15, at the Clarence Brown Conference Center in Cartersville.
Over 550 Chattahoochee Tech students petitioned to graduate this fall, with 300 of them participating in the commencement ceremonies. These students crossed the stage to receive their associate degree, diploma or technical certificate of credit in programs of study designed to help them become highly skilled professionals in some of the nation's fastest-growing, high-demand career fields. Delivering the commencement address at both ceremonies was Chattahoochee Tech Radiography Instructor Malcolm Paschall, the college's 2022 Rick Perkins Instructor of the Year award recipient. "We put our heart and soul into what we teach," said Paschall. "Your success is our success. I'm incredibly proud of you all, and this is what makes it worthwhile."
Popular areas of study for the Chattahoochee Tech graduates this semester included Cybersecurity, Computer Programming, Nursing, Accounting and Business Management. Included among the graduates were 40 military veterans, with 12 of them participating in commencement, along with four Dual Enrollment high school students. The total number of graduates this semester included students from 31 Georgia counties. Cobb County was home to more than half of this semester's graduates, followed by Cherokee County with nearly 100 graduates and Paulding County with over 50 graduates. The fall 2022 graduates also included 18 students from Bartow County, nine students from Pickens County and eight students from Gilmer County.
A Unit of the Technical College System of Georgia (TCSG), Chattahoochee Tech is the largest technical college in the state with campus locations in Bartow, Cherokee, Cobb, Gilmer, Paulding and Pickens counties. The college also offers customized workforce training, continuing education classes, and adult education programs that include free GED and HiSET preparation classes.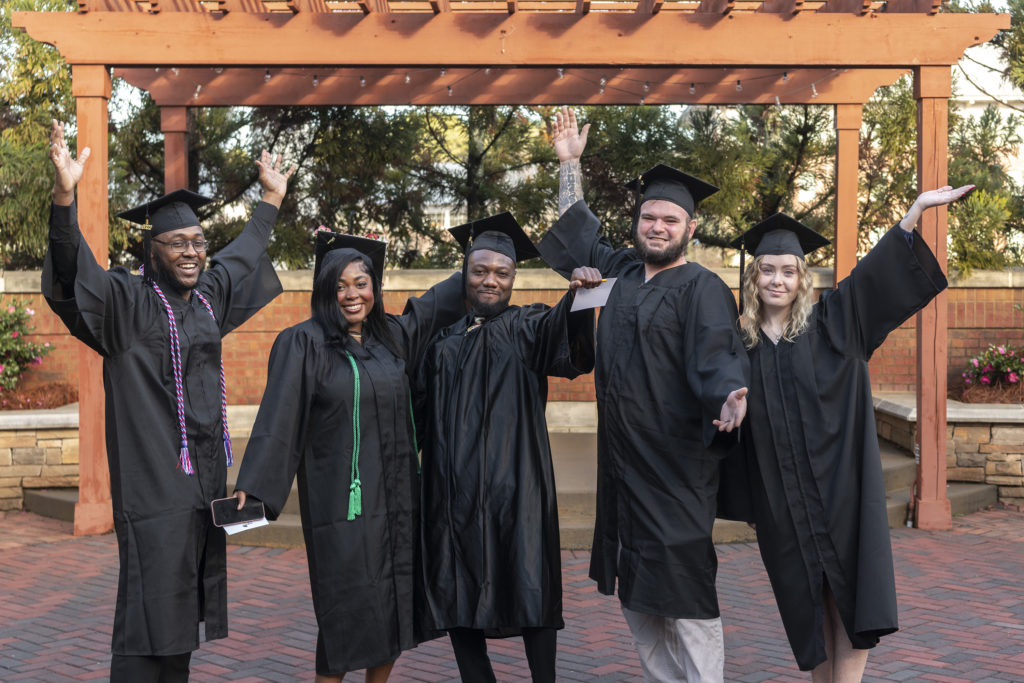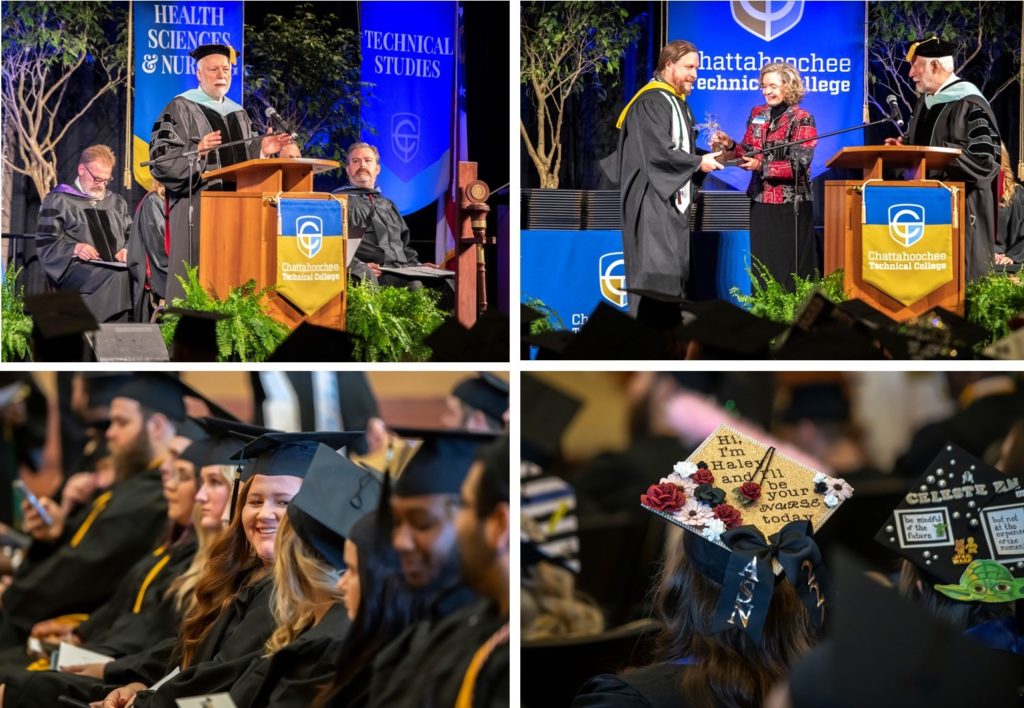 Chattahoochee Tech Board of Directors Chair Debbie Underkoffler and Chattahoochee Tech President Dr. Ron Newcomb presented Radiography Instructor Malcolm Paschall with the college's Golden Eagle award.