The Chattahoochee Tech Foundation welcomes community business leaders Chris Mosley and Jeff Butterworth as new members of the Board of Trustees.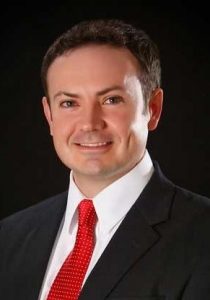 Mosley serves as CEO of Cartersville Medical Center. He received a bachelor's degree from Transylvania University in Lexington, Kentucky, and a master's degree from Duke University in Durham, North Carolina. He served previously as CEO of the Putnam Community Medical Center in Palatka, Florida, and was an active member of the community there. He served on the board of directors for both the Putnam County Chamber of Commerce and the Rodeheaver Boys Ranch. He also served on the advisory board for the Putnam County Superintendent of Schools.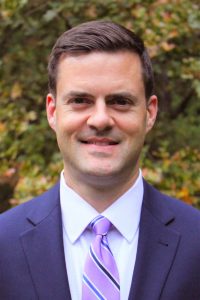 Butterworth serves as Area Manager for Georgia Power in Cherokee and Paulding counties. He received a bachelor's degree and an MBA from Kennesaw State University. He also is a graduate of Abraham Baldwin Agricultural College. Butterworth is involved as a board member for several community organizations, which include the Cherokee Office of Economic Development, the Regional Business Coalition of Metro Atlanta, and the Paulding County Chamber of Commerce.
"We are very pleased to welcome these well-respected leaders to the Chattahoochee Tech Foundation Board of Trustees," said new Board of Trustees Chair Mark Goddard. "They will bring a top level of expertise to our mission of supporting the college, its students, and its programs. We are changing lives and improving our community through supporting technical education in Georgia."
Serving with Goddard as officers on the Chattahoochee Tech Foundation Board of Trustees are Vice-Chair Rick Kollhoff, Treasurer Jason Sleeman, and Secretary Allison Giddens. Immediate Past Chair Jason Anavitarte will continue serving on the Board of Trustees.
The Chattahoochee Tech Foundation is a 501(c)(3) nonprofit organization designed to support the mission of Chattahoochee Technical College by making higher education an affordable reality for students through initiatives like scholarships, emergency funding and program support. The Chattahoochee Tech Foundation Board of Trustees has been recognized consistently as a Role Model Board by the Technical College Foundation Association.
More information about the Chattahoochee Tech Foundation is available at www.ChattahoocheeTech.edu/foundation.