Site translator is at the bottom of this page.
Don't Miss the Festivities! Here are the details of the 2017 International Festival.
You can also click the picture below to see the details.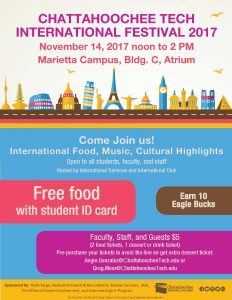 Travel the world in a day and embrace the cultural diversity represented by the members of the CTC community. Come sample the cultural traditions, dance, music, and fashion from around the world.
2016 Festival
2015 Festival
2014 Festival
2013 Festival