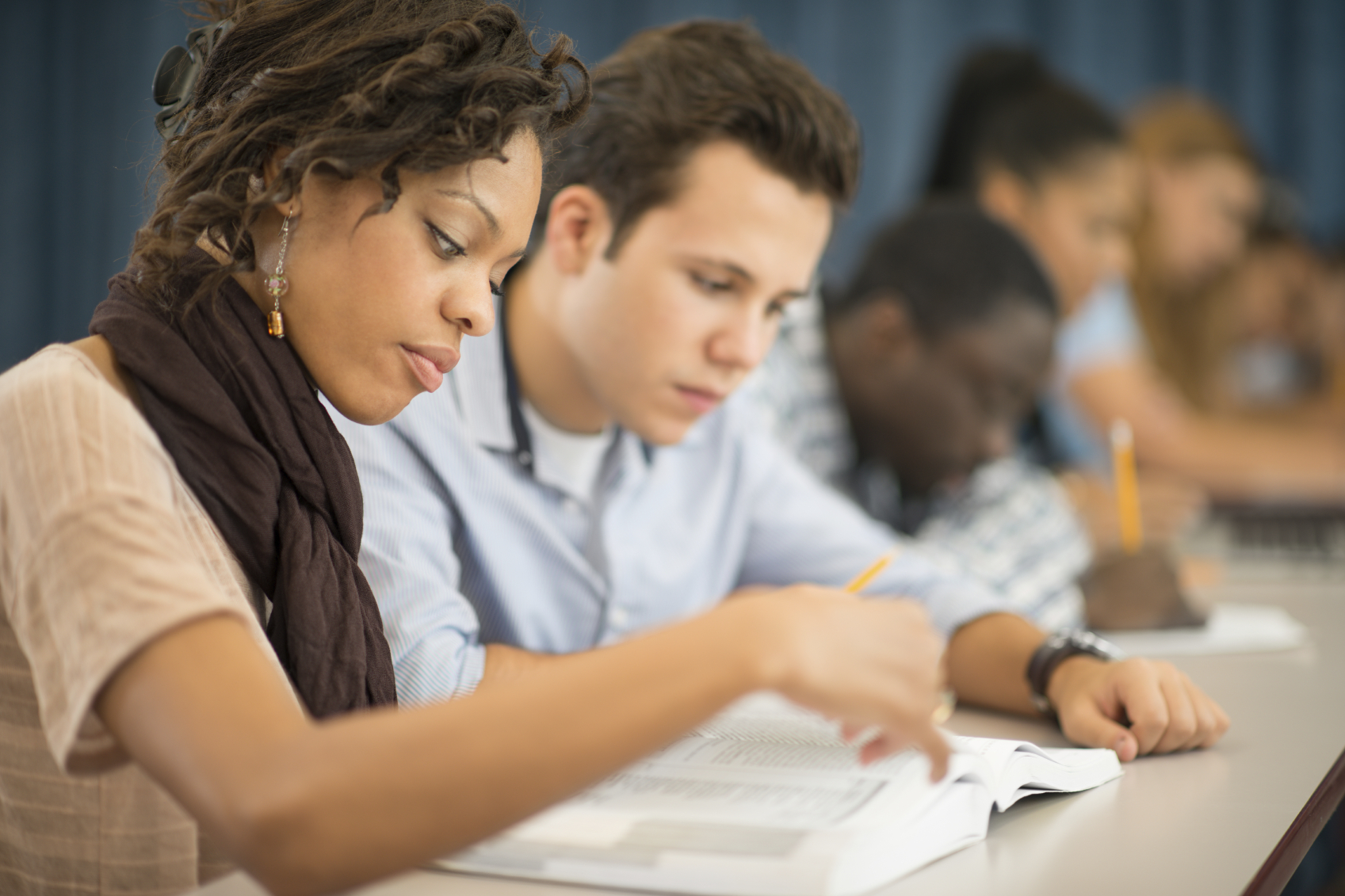 The Adult Education Program at Chattahoochee Technical College offers free GED® preparation classes at learning centers in Bartow, Cherokee, Pickens, and Gilmer counties. Although schedules vary, we offer day and evening classes at most centers. Cobb County Adult Education (678-594-8011) operates centers in Cobb and Paulding counties. In accordance with Georgia law (O.C.G.A. § 50-36-1), applicants who are ages 18 and over must provide a secure and verifiable document and execute a signed and sworn affidavit verifying his or her lawful presence in the United States in order to be eligible to receive the public benefit of adult education.
Your first step will be to contact a local learning center (see link below) and make an appointment to take a pre-test which will tell you and us specific subjects you will need to study in order to pass the GED® test. Earning a GED® diploma serves as an important steppingstone to postsecondary education or training for the workplace. As you study, we'll continue to test you at more difficult levels to ensure you're gaining the knowledge and confidence you need.
Frankly, there is no better time to improve your education than now. Your future will depend on the knowledge and credentials you can present to a potential employer. Algebra is often not the toughest challenge our students face. The real challenge is having the courage to walk into one of our learning centers and make a change that will add value to one's life.
If You Are 16 or 17
An individual who is 16 or 17 years of age who has officially withdrawn from public, private, or home school is termed an Underage Youth. Underage Youth are eligible for enrollment into a state approved adult education program provided they complete the Underage Youth Application for Program Enrollment and Permission to Take the GED® Test application and submit it with an official withdrawal form or letter from the last school attended or letter signed by the superintendent or designee verifying the student is no longer enrolled or was never enrolled in the local school system. Home School applicants must complete the Underage Enrollment Affidavit for Home School Students. These forms and instructions are available at our learning centers.
In order to qualify for approval to take the GED® Test, 16 and 17 year olds must attend the adult education program a minimum of 40 hours and earn a grade equivalent score of 8.0 on the TABE (level D or A only) in Reading, Math, and Language, as applicable. Next, the student must take GED Ready®: The Official Practice Test and earn a minimum score of 158 on each part of that test. Finally, the student must complete the GED® Test registration at www.ged.com or call 1-877-392-6433.
Legal identification with proof of age is also required. Identity and age must be verified using photographic identification. The acceptable forms of identification are driver's licenses, passports, identification cards (military, school and government issued) including forms of identification provided by the Department of Driver Services to non-drivers which shows name, address, date of birth, signature and a photograph.
Please contact the location nearest to you for more information about our classes and admission testing schedule or email us with your questions at adulted-ged@chattahoocheetech.edu