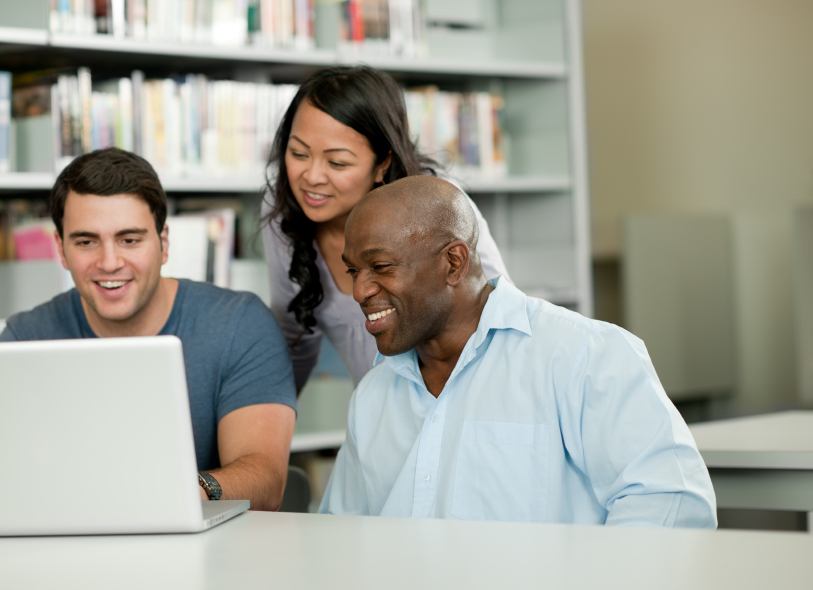 New GED® classes starting in August at our Paulding Campus.
We provide comprehensive programs designed to assist you in furthering your education. Our goal is to assist all students in becoming competitive in a 21st century global job market. Our instructional sites offer GED® and English Language Learner (ESL) classes. These programs are at no cost to you, and most locations offer day and evening instruction. It takes commitment and dedication on your part. Our instructions and staff will work with you to complete your journey towards completing our programs.
A brighter future for you and your family is just a phone call away to get started. If you are interested in taking classes with us, please call 770-545-4545 to schedule an orientation date and time. Orientations for the Paulding Campus will be held at the North Metro Campus.
Success Stories:
Here's a GED success story…
Watch the video.
Here's another GED success story…
Watch the video.
---
Apply for the program:
18-Year-Old and Over Registration Requirements
Verification of Eligibility for Public Benefit Affidavit Directions
In accordance with Georgia law (O.C.G.A. § 50-36-1), Office of Adult Education grantees who receive state funds must require every applicant (ages 18 and over) to provide a secure and verifiable document and execute a signed and sworn affidavit verifying his or her lawful presence in the United States in order to be eligible to receive the public benefit of adult education.
For a list of secure and verifiable documents, refer to the "List of Secure and Verifiable Documents" posted at http://law.ga.gov/immigration-reports
---
Chattahoochee Technical College GED Prep Offices:
Paulding
Chattahoochee Technical College – Paulding Campus
400 Nathan Dean Boulevard
Dallas, GA 30132
Phone: 770-443-3615
Classes Offered: GED Prep