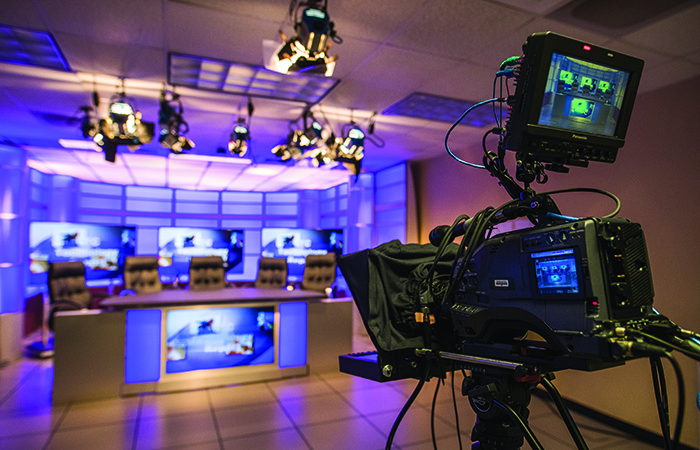 Soar Higher
Prepare for your career in television production by gaining skills in all aspects of video production, which include filming, video and audio editing, lighting and animation. This program features a state-of-the-art television production studio that offers students hands-on opportunities to plan and produce films and broadcasts.
Employment Information
What can I do with my Television Production Technology major?
Find jobs in the Television Production Technology field.
Select Career Guide near the top of the menu on the left.

Salary Information