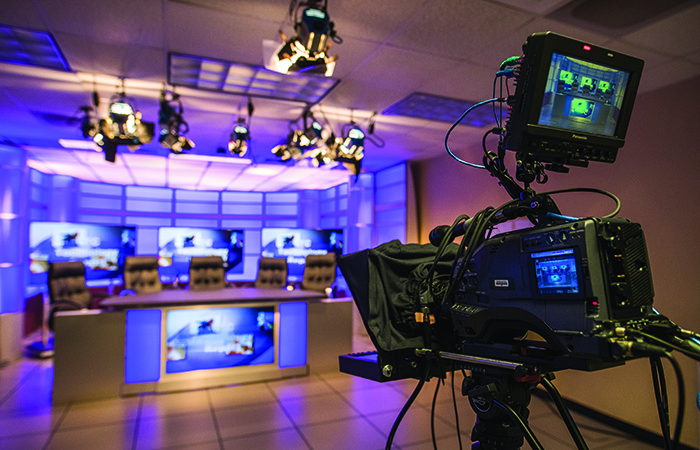 Soar Higher
Love Television and Film? Interested in Georgia's TV and Film industries? In a combination of hands-on Production and Post Production courses, you'll learn planning, budgeting, and production skills, as well as how to edit and polish projects for professional, deliverable results using industry-standard hardware and software in a state-of-the art production studio. You'll graduate with a well-rounded knowledge of all phases of video production.
This program is no longer accepting new applicants. See the Film and Video Production page for information about this new program!
Employment Information
What can I do with my Television Production Technology major?
Find jobs in the Television Production Technology field.
Select Career Guide near the top of the menu on the left.

Salary Information