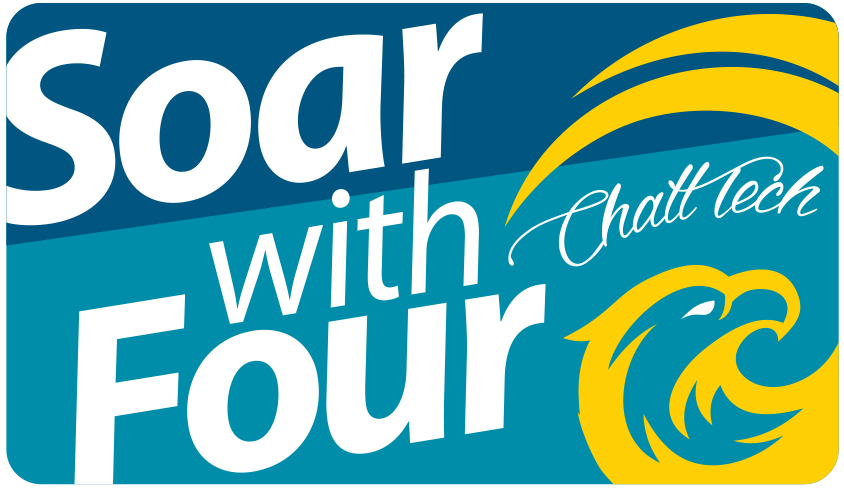 Full-time enrollment sets you up for a fast track in starting your career.
Here's how:
1. Increase your chances of graduating college. Full-time students are more likely to graduate than part-time students. College is a big commitment, and full-time students are more successful.
2. Save your money. Students who enroll as full-time students graduate faster and, therefore, need to register for fewer terms. Fewer terms equal lower fees. One fewer term could save you over $300.
3. Graduate faster. Taking more classes means you will be walking across the graduation stage sooner.
4. Start earning sooner. The sooner you graduate, the sooner you can begin your new career and start making a better living.
Here is how you can
Soar with Four

:

Plan for it. Talk to your academic advisor about building a balanced schedule with the right courses for your major.

Schedule it. Register for four (4) or more classes as soon as registration opens.

Commit to it. College is a big commitment. It is not easy. It's smart to prioritize your commitment to you.

Finish it. Stay the course. Get to know your faculty and the resources that are available to help you finish your program of study.