Results for Students!
Every dollar raised by the Foundation's annual Reverse Raffle fundraising event has impacted a students' life. Because of the generosity of our donors and supporters, in FY2019 the Chattahoochee Tech Foundation has:
Awarded $92,000 in scholarship funds to well deserving students.
Issued $8,000 emergency grant funds to help students at risk of not continuing their education due to unexpected financial dilemmas.
Provided $4,600 in textbooks, bus passes, and temporary housing to students served by the Office of Student Resources.
Provided $20,000 in faculty and staff conference grants, allowing Chattahoochee Tech employees to expand their skills and expertise to better serve our students.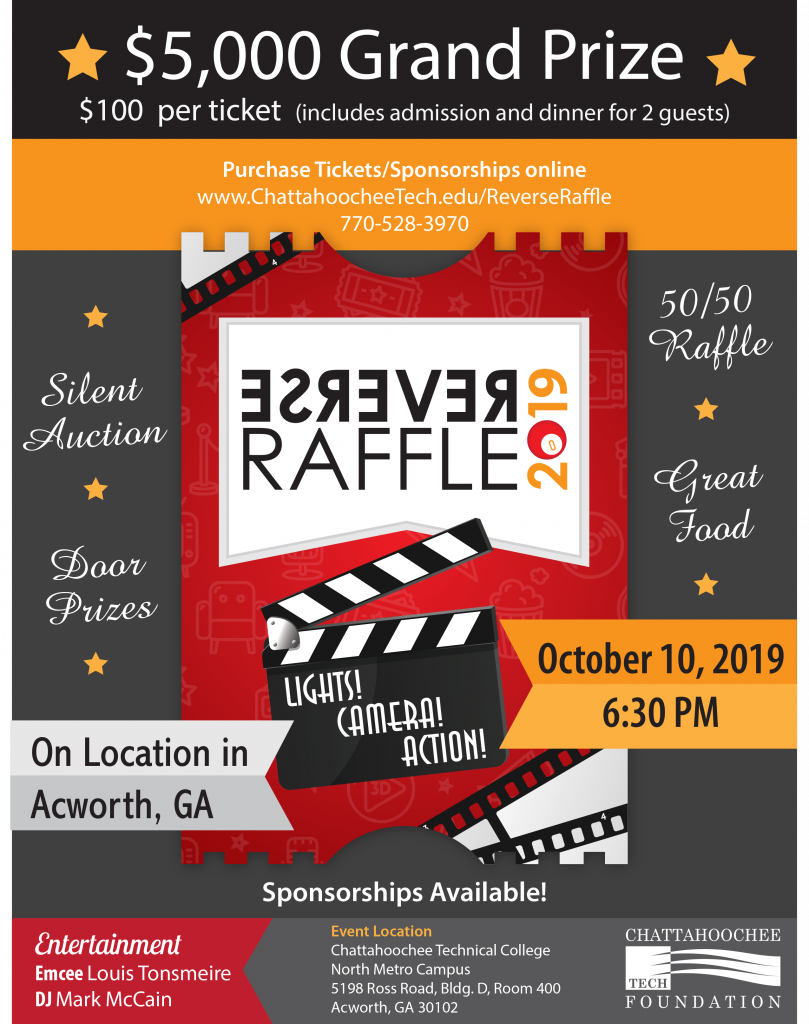 Reverse Raffle 2019
October 10, 2019 @ 6:30 PM
North Metro Campus, Acworth, Georgia
$5,000 Grand Prize
Featuring Emcee Louis Tonsmeire
DJ Mark McCain