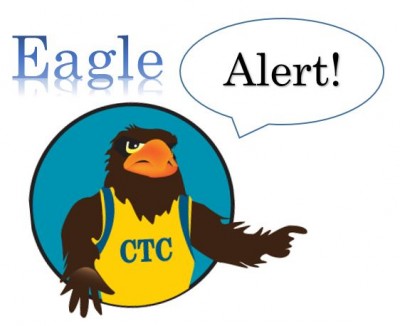 Upon registration at Chattahoochee Tech, you are automatically enrolled in Eagle Alert, our emergency alert system. This system will alert you in case of an emergency situation and also in the event of a campus closing due to bad weather conditions.
You may choose to opt out of this system; to do so, you must first sign into the website indicated below where you will find the directions to opt out.
Note: It is recommended that you remain in the Eagle Alert system, so you will receive alerts regarding emergency situations that may arise.
Access Eagle Alert here: https://chattahoochee.bbcportal.com/
Your username is your student email address.
(for example:  jdoe@students.chattahoocheetech.edu)
Please review these instructions to setup and access your account.