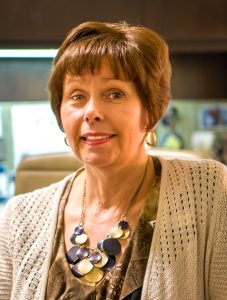 Chattahoochee Technical College Director of Counseling Cheri Mattox-Carroll has been named Counselor of the Year by the Georgia College Counseling Association (GCCA). A 24-year employee of the college, Mattox-Carroll is a licensed professional counselor, with board certification in telemental health, as well as a licensed certified professional counselor supervisor.
"I am thrilled to be recognized outside the college for my contribution to mental health awareness and the counseling field," said Mattox-Carroll. "As Director of Counseling at Chattahoochee Tech, my favorite thing is helping students overcome life obstacles, consider other perspectives, and empower themselves in a holistic way," said Mattox-Carroll. "It is gratifying to see students grow emotionally and see themselves in a new light."
Founded in 1992, GCCA is a professional membership organization composed of professional practitioners employed in the counseling facilities of Georgia's public and private institutions, colleges and universities, and is a state branch of the American College Counseling Association. GCCA advocates and promotes professionalism, offers continuing education, promotes state licensure and national certification, and promotes networking with colleagues.
"I am appreciative of the great relationships I have developed with faculty and staff. They have been very supportive of our students, and I am grateful for the trust they have put in me and the extra mile to which they go," said Mattox-Carroll.  "I am pleased that I am working in such a supportive environment conducive to the growth of our students."
Mattox-Carroll earned a master's degree in Guidance and Counseling at the University of West Georgia and graduated with a bachelor's degree from East Texas State University. Her academic journey began with associate of arts degree earned at Northeast Technical Community College in Nebraska.