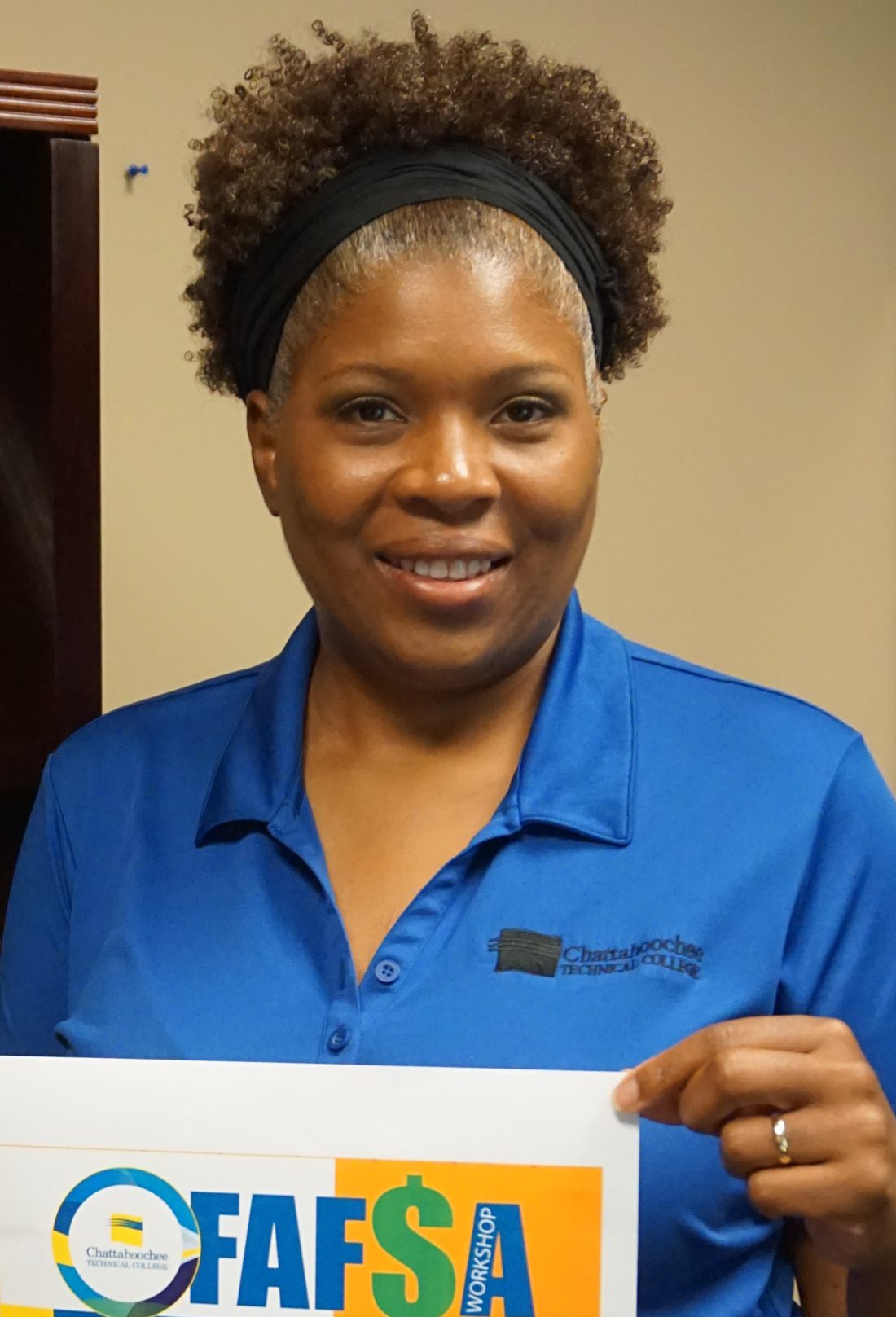 Chattahoochee Tech students who need help with navigating their way through the FASFA maze can find help from the college's Department of Student Financial Services at workshops on the Marietta Campus every Friday in July and August.
FASFA is the Free Application for Federal Student Aid form completed by prospective and current college students to determine their eligibility for receiving federal financial aid, according to Chattahoochee Tech Director of Student Financial Aid Kristie Teasley. She noted that the FASFA form must be resubmitted each year by current students.
"Many students are eligible for some form of financial aid, but first they must complete the FASFA form," said Teasley. "Submitting the FASFA form can be the key for students to access grants to assist with covering the cost of college."
The FASFA workshops hosted by the Chattahoochee Tech Department of Student Financial Services are available every Friday in July and August from 8 a.m. to 11 a.m. at the Marietta Campus in Building F. These workshops will assist students and parents with completing the FASFA. No advance registration is required.
"We want students to know that we're here to help them through this process," said Teasely. "We're never too busy to help them."
Chattahoochee Tech FASFA Workshop Every Friday in July and August
8 a.m. – 11 a.m.
Marietta Campus, Building F
Room 1150 every session except Aug. 16 (Room 2140 on Aug. 16)
Things to bring (if applicable):
Student's (and spouse's if you are now married) 2017 tax return forms and W-2 forms
FSA username and password (if you already have one)
Parent, parent's 2017 tax return forms and W-2 form, and parent's FSA ID and password (If you were born in 1996 or later)
Alien registration number (If you are a permanent resident)
For more information call us at 770-528-4545.