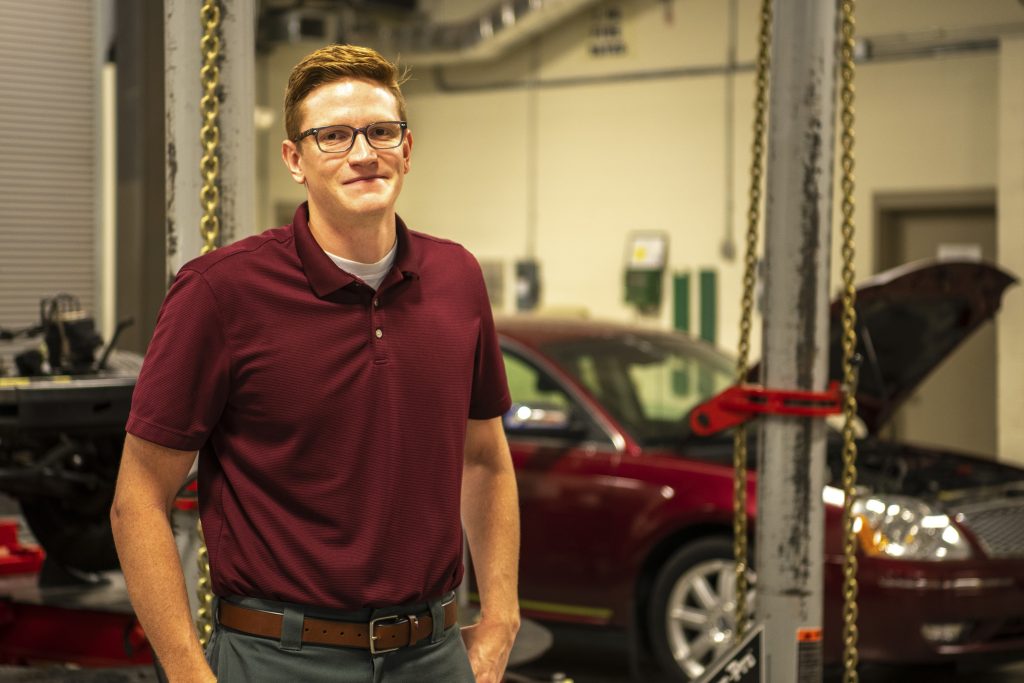 Soar Higher
Learn the industry-required NATEF standards in this high-demand field for repairing and refinishing various types of vehicles, and for straightening vehicle frames. Nationally recognized I-CAR training certificates are available upon graduation.
Employment Information
What can I do with my Automotive Collision Repair major?
Find jobs in the Automotive Collision Repair field.
Select Career Guide near the top of the menu on the left.
Salary Information