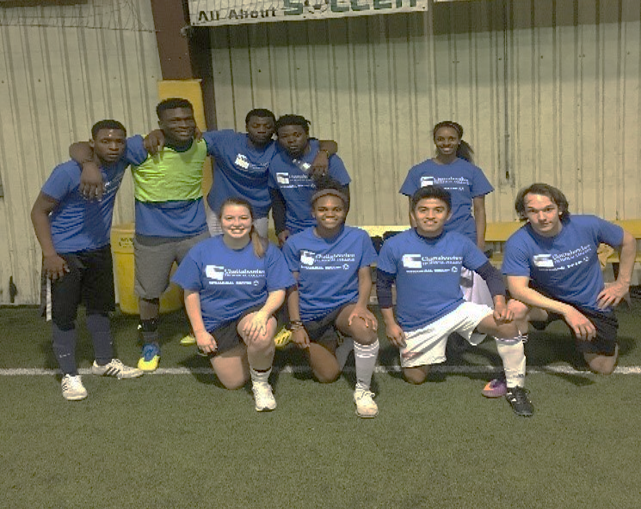 Co-Ed Soccer is for all Students, Faculty, and Staff at Chattahoochee Tech.
Registration for the fall season begins in August, with games beginning in September.
Registration for the winter season begins in November with games beginning in January.
Seasons consist of ten (10) games followed by the playoffs.
Register for Soccer (registration link is Coming Soon)
Team Roster (Coming Soon)
For more information, contact Dea.Barker@chattahoocheetech.edu.
Current Soccer Information:
We will have 2 co-ed soccer teams at LakePoint Sporting Community.
The league will begin in October.
The league will play on Monday nights.
Times are TBA.
All registered students, facility, and staff over the age of 18 are allowed to participate.
The team is chosen on a first-come, first-served basis .
General Questions? Rec.Wellness@chattahoocheetech.edu