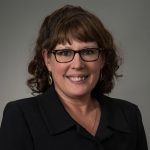 Professional colleagues span the globe for Chattahoochee Tech Associate Dean Frances Carlson. She served as the keynote speaker and led workshops for a recent teacher education conference sponsored by the Northland Kindergarten Association (NKA) in New Zealand.
"It is always fulfilling to work with so many thoughtful, committed professionals whose work improves the lives of young children, and this conference was no exception," said Carlson. "Their commitment and passion were undeniable. What stood out about this conference most, though, was the rich tapestry of Maori culture and tradition that were so evident throughout."
The NKA "Every Child Elevated" annual conference focused on innovation, opportunities and vision in early learning, according to Carlson. This event offered professional development for some of the largest early childhood teacher education providers in New Zealand. Additional highlights of this conference, said Carlson, included meeting Whangarei Mayor Sheryl Mai, as well as meeting Child Forum CEO Sarah Alexander, who manages New Zealand's leading childhood education organization.
Carlson serves as the Chattahoochee Tech Associate Dean of Public and Professional Studies and Digital Media Technologies. She began her work at Chattahoochee Tech in August 1998 in the college's Early Childhood Care & Education program, serving as both lead instructor and then program director. She has authored two books on early childhood education as well as numerous articles in a variety of early childhood education publications.