We are happy you wish to stay connected and that you have checked in with us on our website. We hope that you find this alumni portal informative as we plan to share news about the College, special announcements, and alumni success stories.
Alumni Spotlight
Meet Chattahoochee Tech graduate, Mark Haney, recently named 2017 Alumnus of the Year!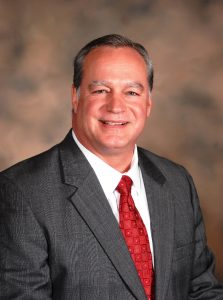 WellStar Health System's Senior Vice President of Real Estate, Facilities and Development Mark Haney of Marietta, a Chattahoochee Technical College Alumnus, received the Technical College System of Georgia Foundation 2017 Alumnus of the Year award presented at the Technical College System of Georgia awards ceremony held on Dec. 7, 2017 in Atlanta. Haney's education and career have their roots in technical education. As a high school student in 1977, he enrolled in the Emergency Medical Technician program at Marietta/Cobb Vocational Technical School, which is now Chattahoochee Technical College. After earning his EMT certification, he worked for a local ambulance service. He later continued his education at Georgia State University where he earned a bachelor's degree in respiratory therapy and then master's degrees in business administration and health administration. 
What's Happening @CTC!
Stay Connected to CTC by utilizing these resources: College News Office of Career Development and Career Fair Information Economic Development Training and Continuing Education Courses