Anatomy & Physiology + Biology + Chemistry + Health & Wellness + Microbiology + Physics
"There is nothing I believe in more strongly than getting young people interested in science and engineering, for a better tomorrow, for all humankind." -Bill Nye
Science Outreach
Out of an abundance of caution, Chattahoochee Technical College is cancelling our 6th Annual Atlanta Science Festival Partner Event, Science for Everybody scheduled for Friday, March 20, 2020. We will miss the almost 2,000 attendees and hundred plus volunteers that make our event exciting and fun each year. We will immediately begin preparations for our participation in 2021 and other ways to share our love of Science in the coming months.
Learn about other exciting events by visiting the Atlanta Science Festival's website.
Are you interested in having a member of our Science Outreach Team visit your school, classroom or STEM event? Fill out the form above and include the date, time and location in the comments section. Feel free to email our Science Outreach Team directly at Science@ChattahoocheeTech.edu.
Recent Events
Microbiology students visit Allatoona Elementary School 2nd and 3rd graders.
Google's Georgia Gravity Games.
Simpson Middle School Science event.
National Chemistry Week event at CTC's North Metro Campus.
Lindley Middle School STEM event.
Paulding County School District's STEM event at the Paulding County Airport.
Cobb County School District's STEM event at the Cobb County Civic Center.
Hightower Trail Middle School STEM event.
Tate Elementary School Career day.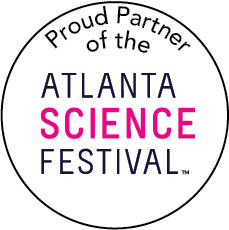 We're a proud partner of the Atlanta Science Festival.
Supporting Students
Anatomy & Physiology Open Labs
Chemistry help sessions
Academic Success Center Tutoring