Veterans Support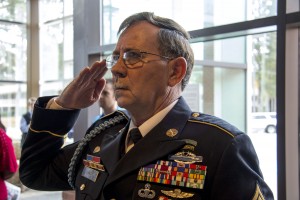 This page is for our military service veterans and their family members.  At Chattahoochee Technical College (CTC), we are proud to serve those who have served our country in the United States Military. Our goal is to support you as you begin, continue and complete your academic goals with us.
Your CTC Veterans Support Coordinator is Dr. Barry Munday (USAF, Retired). You may contact him via email (Barry.Munday@chattahoocheetech.edu) or by phone at 770-443-3612.
We have provided the following links, to internal and external support sites, that may be helpful to you:
CTC Internal Links:
Veterans Education Benefits Certifying Official: Leroysha.Kemp-Carmichael@chattahoocheetech.edu
For Veterans Education Benefits information, click HERE.
Veteran Voice Newsletter – September 2015
Veteran Voice Newsletter – June 2015
Veteran Voice Newsletter – March 2015
Veteran Voice Newsletter – October 2014
External Service Links:
U.S. Department of Veterans Affairs (video)
Joint Service Transcript (Army, Navy & Marines)
Community College of the Air Force
National Personnel Records Center
USA Jobs (civil service employment opportunities)