Students & Employees may find usernames or passwords required to access library resources from home by logging into the library catalog using the directions provided below.  Employees will need to set up a library account & PIN before they can log into the library catalog.

---
Use your student ID number (900…) and default BannerWeb PIN to login

Once logged in, select My Account

Select Passwords for Library Resources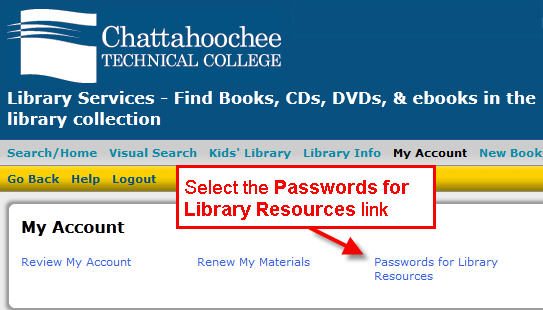 This page contains links, passwords, and instructions for home access to all of the library's online resources.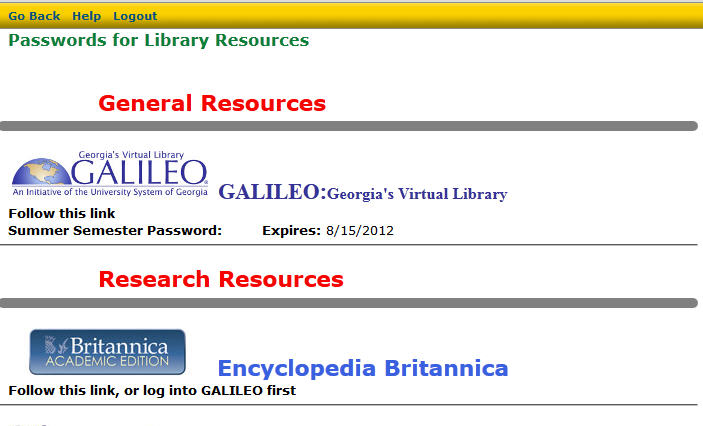 Accessing Free Scholarly Resources on the Internet
If the library is closed and you need help now, check out the resources in our Home Access Guide.