Register Now!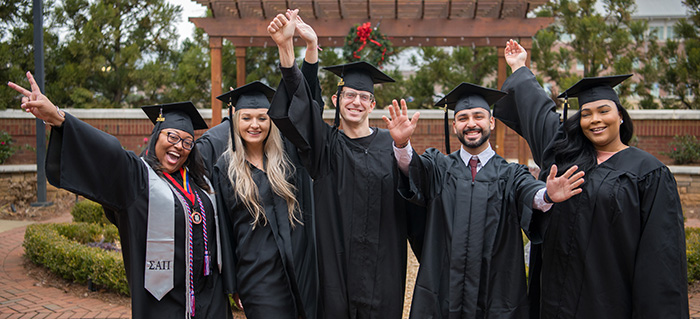 To participate in the Fall 2020 Commencement Ceremony students must complete the following steps:
1. Complete the Petition for Graduation.
2. Review each menu item (on the left side of this page) for all of the details concerning the Ceremony.
3. Complete the Commencement Registration Form. By completing this registration form, you are committing to participating in the ceremony and authorizing CTC to charge the mandatory non-refundable commencement fee. There will be no refunds. This form will not be used as a petition for graduation.
4. Pay the $40 non-refundable commencement ceremony fee at any campus Student Accounts Office or via your BannerWeb account. Please allow two (2) business days for fees to show on your account after registration.
5. Order your Commencement regalia. Here is more information about cap & gown orders.
6. Claim free tickets by visiting the Commencement Tickets page.
7. Arrive at the Clarence Brown Conference Center at the noted times.