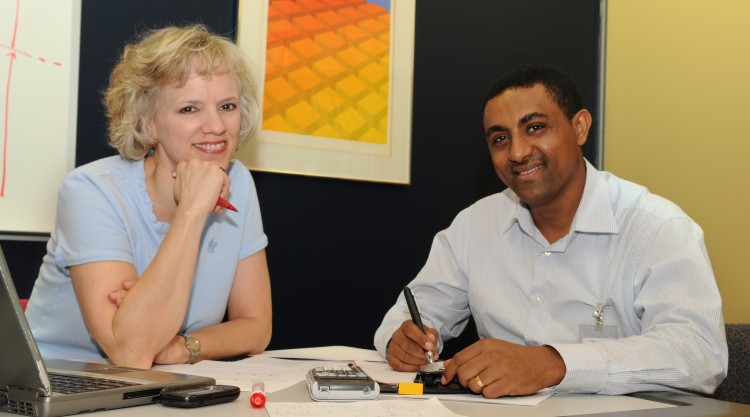 Chattahoochee Technical College's Quality Enhancement Plan (QEP) is a vital part of the college's reaffirmation of accreditation by the Southern Association of Colleges and Schools Commission on Colleges (SACSCOC). The purpose of a QEP is to enhance overall institutional quality and effectiveness by focusing on a topic that improves student learning and/or the learning environment.
eMap Mission Statement:
The educational Master Advising Plan (eMAP) will empower students to take charge of their educational careers by sharing responsibility with their academic advisors for developing educational plans that are compatible with career aspirations. The plan provides an environment supportive of learning, teaching, retention, and graduation consistent with Chattahoochee Technical College's educational experience.

CTC's QEP, eMAP: An Educational Master Advising Plan, will begin Spring 2014 with a pilot group. The complete implementation will occur over five years and will impact all CTC students.
Ten Things You Should Know About the QEP:
QEP stands for Quality Enhancement Plan. The plan addresses a well-defined, focused topic designed to enhance student learning and/or the learning environment. A QEP is a requirement for Chattahoochee Technical College's reaffirmation (reaccreditation) of accreditation with the Southern Association of Colleges and Schools Commission on Colleges (SACSCOC).
Chattahoochee Technical College's Quality Enhancement Plan is "eMAP: An Educational Master Advising Plan." Through the plan, CTC will formalize academic advising to support student success, graduation, and attainment of educational and career goals.
The QEP focuses specifically on students enrolled in Business and Technical Programs. Students in each program of study will be supported by an assigned advising team. Each team consists of program-specific general advisors and faculty. In their introductory courses, students in Business and Technical Programs will become familiar with their advising team and will learn to use college resources to develop an academic plan based on their specific goals.
The academic advisement process contributes to student success by improving planning skills necessary to the attainment of student educational goals. At CTC, student educational goals may range from successful completion of a course to transfer on to another college all the way to attaining a diploma or degree in a student's chosen field. CTC's QEP will encourage collaboration among colleagues and departments across the institution to promote student learning and development, persistence, and success.
Input on our QEP topic was gathered from over 515 stakeholders, including students, faculty, staff, advisory board members, and local board of directors from February through April of 2012. Academic advisement was the first choice of students, advisory board members, and local board members; it was the second choice (behind retention) of faculty/staff.
Several college faculty and staff will be responsible for the implementation of eMAP:
Dr. Victor Greco, Faculty Director of the QEP; Bethany Schultz, Director of Advising; Marcy Smith, Dean of Business and Technical Studies; Dr. Trina Boteler, VP of Economic Development, Institutional Effectiveness, and Technology Advancement.
The QEP Planning Committee included 23 faculty and staff and three ex-officio administrative members. Once the topic was chosen, the Planning Committee was dismissed and the QEP Development Committee was convened and still serves. That committee consists of 20 faculty and staff and five ex-officio members. Six members have served on both committees.
SACSCOC requires that our college QEP include broad-based involvement of all institutional constituencies in the development and proposed implementation of the plan. This includes faculty and staff involvement in the QEP committees, as well as gathering input from college advisory committees, the local Board of Directors, and students.
It is happening now! The QEP began in the Spring of 2014. In the Spring of 2016, the QEP was modified to include program specific advising teams, and introductory course advising modules.
SACSCOC is Chattahoochee Technical College's regional accrediting body. SACSCOC accredits CTC to award degrees and requires a reaffirmation (reaccreditation) process every ten years. Successful completion of the reaffirmation process verifies that CTC complies with SACSCOC's accreditation requirements. The process also provides internal and external stakeholders an evaluation of the extent to which the college achieves its mission and acknowledgement of the college's efforts in enhancing the quality of student learning, its programs, and the services it provides.