Meet Your Public Safety Officers
A Message from Police Chief Charles Spann
Please take every opportunity to visit all of the Public Safety pages on the Chattahoochee Technical College web site. We work hard to provide you with a variety of beneficial information to help make your experience at Chattahoochee Tech a pleasant and safe one. I take a great deal of pride in my association with the many fine officers in the college's Department of Public Safety.
I encourage you to take the initiative to introduce yourself to the officers serving on the campus(es) where you attend your classes. You will find that these outstanding officers are ready and willing to help in any way they can. I look forward to meeting each of you as I visit the different campuses throughout the year.
Sincerely,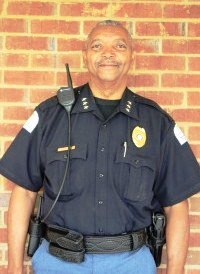 Charles Spann, Chief of Police, Chattahoochee Technical College
Welcome to the Chattahoochee Technical College Department of Public Safety web pages. The department currently employs 32 officers, both full and part time. Our department employs both Public Safety Officers and Non-Certified Security Officers. The department is committed to providing a safe and protected learning environment for all students, faculty, staff, and visitors. We continually evaluate and train our officers so as to ensure that we meet the demands of the college's expansion and continuing growth of our student body.
The Department of Public Safety is committed to delivering the most effective and professional level of service possible. I am extremely proud and honored to serve each and every one of you. Please do not hesitate to contact any of our officers to let us know how we may be of service to you. Thank you for visiting all of the Public Safety web pages; it will be worth your time.
Remember that safety begins with you!
Click HERE to meet all of the Chattahoochee Technical College officers.