Participating in the ACCEL program at CTC was the best decision I ever made in high school!
I found out about the program through the counselor at the homeschool academy I attended.  At first I wasn't so sure about starting college classes in high school, but once I started the program I had no regrets.  The administrative staff and instructors at CTC were very supportive and made the transition very easy!  I was able to receive both high school and college credit at the same time, the cost was minimal because HOPE pays for most of it and I got to make a schedule that was flexible for me!  There are also options for in class and on line courses, too.  I didn't miss the busy work of high school and I also didn't miss sitting in class for 7 hours every day!  It was a great decision and I highly recommend it….my sister is doing it this year as a senior and is loving it, too!   Aaron N.
I got a chance to start early!
Before attending CTC, I was going to Oakwood High school; days were only 3 hours long. I attended CTC in order to take up the free time I had on my hands, as well as further enhance my education. Chattahoochee Tech came to Oakwood with a presentation about Dual Enrollment and it grabbed my attention. They offered an opportunity to earn college credits while still remaining in high school. So, being dual enrolled was just what I was looking for. I felt that it would be a great opportunity to test my knowledge and obtain a small reality of what college courses consisted of. I did feel nervous as well as anxious about going, however a few days later I felt as if I've been attending for years! If you have a chance, Why not take it! Ricardo C.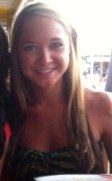 My experience at Chattahoochee Technical College (CTC) was life changing!
I found out about the MOWR (Move on When Ready) program through counselors at my high school and after learning more about it I was super excited. I felt like I was definitely ready to get out of high school and move on with my education. My first day at CTC I was really nervous and I wasn't sure where all of my classes were but there were plenty of people there to help me find my classes. Everyone was really nice and helpful! One of my favorite parts about this program is that you get your senior year done as well as some college credit. I also got to schedule classes on my own time that way I could balance work and school. My parents favorite part about the MOWR program was that I got to go into college one year early without having to pay for anything except for books; and for books I got a grant. The experience was worth it and it definitely helped me get an early start!  Pamela W.
Attending CTC as a high school senior in the MOWR program has been a rewarding experience.
Although I did not know what to expect being in college with adults of all ages, my experience at CTC has changed my life. Everyone was nice and the CTC instructors have been very helpful to aid me in my course work. When my mom first told me about the MOWR program, I did not want to go. I did not want to skip my senior year in high school because I thought I would not be allowed to go to my senior prom or march with my friends at graduation. However, not only was I allowed to participate in my high activities including sports, but also the MOWR program at CTC has permitted me to be one year ahead of my high school graduating class, with one year of college credits while still in high school.
Allowing you to be one year ahead towards your career is only one of the benefits of the MOWR program. Other benefits include free tuition, free books, and college credits that will not count against the HOPE Scholarship. The program also allows you to make your own class schedule whereas you will not have to sit in class seven hours a day like a traditional high school student. Attending CTC has changed my life for the better. I was able to get my career in Accounting off to an early start thanks to CTC and the MOWR program.  Emily Wilson, Accounting Major
Participating in the Accel Program my senior year was the best decision I made in High school!
Junior year I found myself wanting something different, I was tired of High School. I had learned about the dual enrollment program sophomore year, but I decided I was not ready to take on college just yet. Senior year finally came around and I wanted to make my own schedule and become more independent! I wanted to be in college and I was ready to take it on. From the beginning I had so much support from everyone, it was an easy transition. I was a part time student, and I also attended high school at the same time! I loved my schedule, and all my professors were great! I was receiving credit for high school and college, and I saved my parents tons of money! I did not miss out on anything my senior year. I attended all the football games and still managed to have a social life. My parents supported me in every way, and loved seeing me experience college. They become very comfortable with the fact that I would be attending a college far from home. I am excited to attend Georgia Southern in the Fall with more than half of my freshman year done! I am so glad I took the opportunity when I did, and I recommend this program to everyone! It was the best and smartest decision I made!  Valeria S., Kell H.S., 18 college credit hours