Scholarships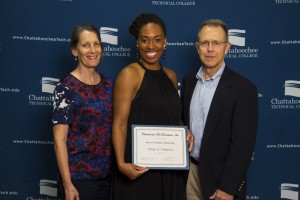 Many scholarship recipients are first-time college students, re-entry adults, career changers or single parents striving to complete their educational goals. For these students, a scholarship award can make a profound difference in the continued success of their college program or career.
To support scholarships at Chattahoochee Tech, donors can:
Contribute any amount to the general Scholarship Fund. Every dollar makes a difference.
Establish an annual scholarship. With an annual gift of $1,000 or more, donors may name a scholarship and recommend criteria for awarding.
Contribute to an existing scholarship. Chattahoochee Tech Foundation has several existing scholarships that can make an even greater impact with additional funding.
Create an endowed scholarship. By creating an endowment, donors establish a scholarship that will provide financial assistance for Chattahoochee Tech students in perpetuity through the interest earned from the investment of the fund. With a minimum gift of $25,000, donors can name the fund and recommend criteria for awarding.
Areas of Need:
Chattahoochee Tech always accepts donations for all current scholarships and any new scholarships based on donor-directed criteria and fund use. Often, new scholarship initiatives are created to support students based on demographic information and specific needs. Currently, these special scholarship initiatives include:
Veterans' Scholarships
College Credit Now/Dual Enrollment Scholarships
Here's an example of how our scholarships have impacted our students' lives (click the picture below):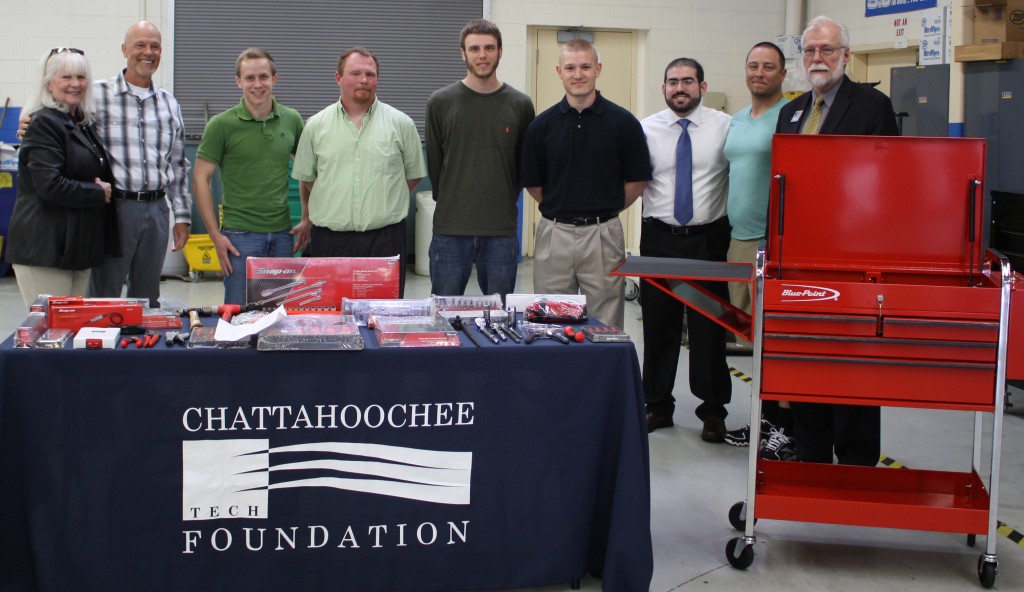 Gifts in Kind
The educational programs at Chattahoochee Tech are designed to provide students with real-world, hands-on experiences in the classroom. In many cases, this experience requires equipment for students to work with to fully understand the concepts and material. Chattahoochee Tech accepts donations of gifts-in-kind (tangible items) that allow our students to practice and learn on equipment they will use on a daily basis in their future careers.
Programs currently in need of material donations include:
Welding and Joining Technology
Automotive Collision Repair
Although all contributions are appreciated, because of many factors, Chattahoochee Tech Foundation may not be able to accept all donations of tangible items. Please contact the Foundation if you are interested in supporting Chattahoochee Tech with a gift-in-kind for more information.
Chattahoochee Tech Internal Giving
Each year, Chattahoochee Tech faculty and staff support the mission of the College through financial contributions. These donations support specific programs, scholarships, or the greatest area of need. Donations are made by payroll deductions, cash, check or credit card.
If you are a faculty or staff member and would like to participate, download our Employee Payroll Deduction Form. For questions, call Stephanie Hubbell, Director of Alumni and Annual Giving, at 770-528-3970.
Faculty and Staff Conference Grants
The Faculty and Staff Conference Grant program was established to help employees of Chattahoochee Technical College attend professional conferences that are essential to staying current in their field so students have a relevant and quality education. As college budgets have tightened, the Foundation offers five $1,000 grants to approved faculty and staff applications per semester each academic year.
To support Faculty and Staff Conference Grants, please contact Melanie Lambert, Executive Director of Development, or designate a gift by including "Faculty and Staff Conference Grants" on your check and online giving form.