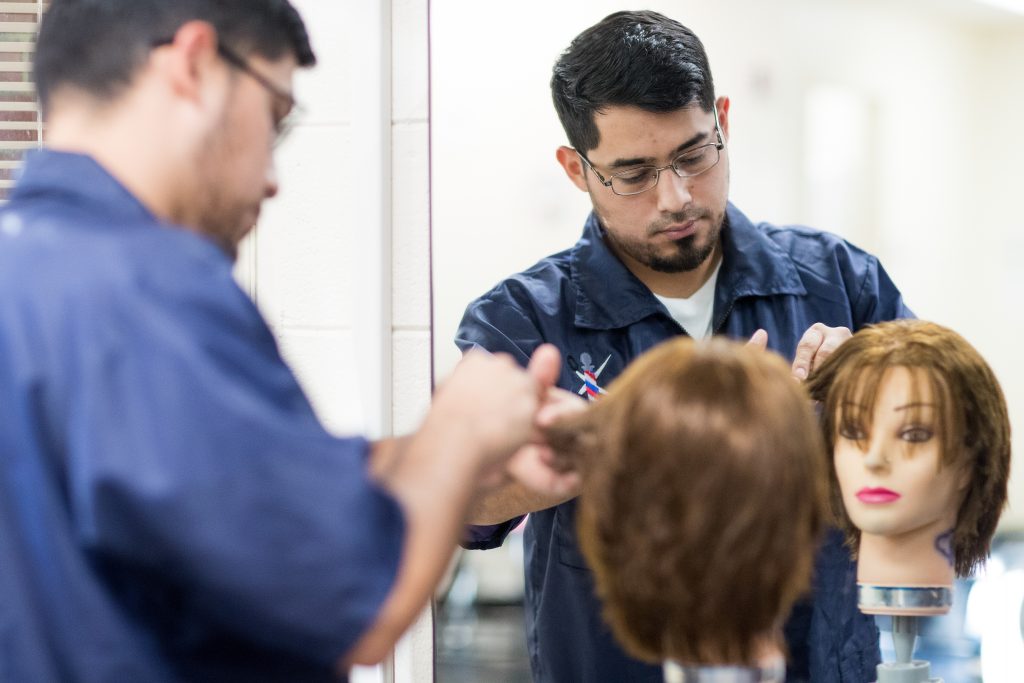 The Essentials:
Students participate in hands-on skill development
Highly credentialed and experienced faculty make themselves available to students
Curriculum matched with state professional licensure requirements
Some courses available online
New Barbershop at the Marietta Campus!
Programs Offered
Diploma
Technical Certificate of Credit
Barbering for Cosmetologists
Advisement Information
Academic Advisement – Barbering Team
Faculty Advisor
Jerome Heath, Jerome.Heath@chattahoocheetech.edu, Marietta Campus
Academic Advisor
Rockfield D'Amour, rockfield.damour@chattahoocheetech.edu, Marietta Campus
Barbering Program eMAP
Barbering eMAP for Cosmetology Crossover Students
Employment Information
What can I do with my Barbering major?
Find jobs in the Barbering field.
Select Career Guide near the top of the menu on the left.
Salary Information
Gainful Employment Report
Barbering Gainful Employment Report