Gov. Nathan Deal announced on Friday morning, Oct. 12, at the Silver Comet Field at Paulding Northwest Atlanta Airport that Chattahoochee Technical College will be home to a new Aviation Academy, where students will train in aviation mechanics and maintenance. The Aviation Academy will be established at the Paulding Northwest Atlanta Airport, where a new facility will be constructed to house the Aviation Academy.
"For us, this is just about an incredible opportunity to provide workforce training to students urgently needed by the industry, and in doing so, helping students, helping business, and being part of the state's economic development strategy," said Chattahoochee Technical College President Dr. Ron Newcomb.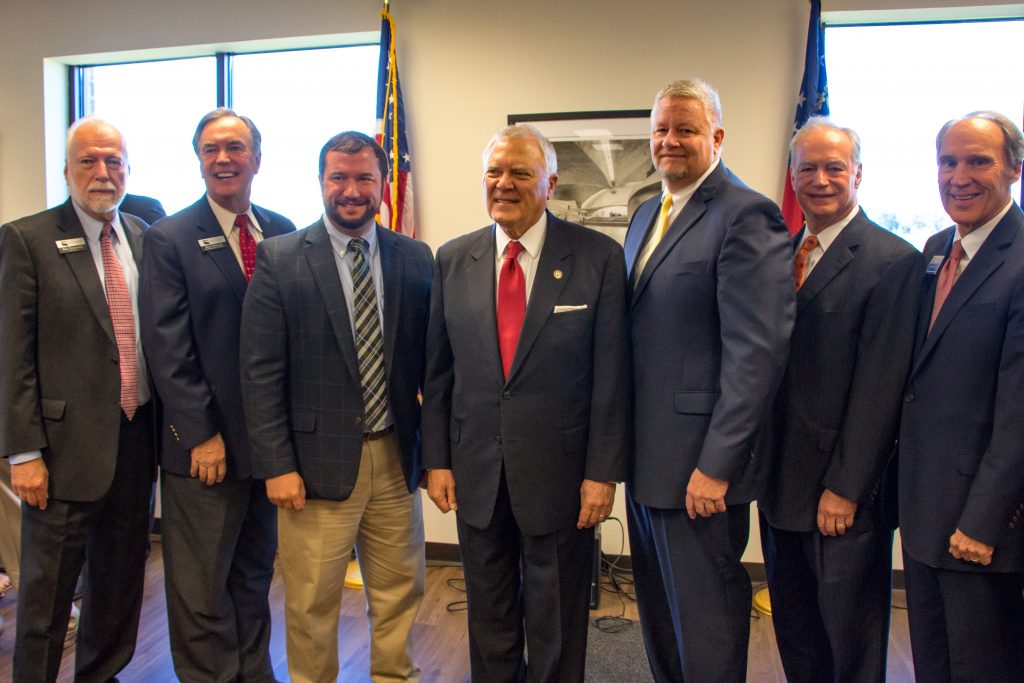 Attending the Friday, Oct. 12, event at the airport in Paulding County to celebrate the announcement of the new Aviation Academy were, l-r, Chattahoochee Technical College President Dr. Ron Newcomb, Chattahoochee Technical College Board of Directors Member Steve Holcomb, Board of Trustees Chairman Jason Anavitarte, Georgia Gov. Nathan Deal, TCSG Commissioner Matt Arthur, Board of Trustees Member Mark Haney, and Board of Directors Member Stevan Crew.