The Chattahoochee Technical College Associate of Science in Nursing (ASN) program recently conducted a mass casualty disaster drill in conjunction with Campus Police and the Paulding County Sheriff's Office for Chattahoochee Tech nursing students at the college's Paulding Campus.
"The ASN program at Chattahoochee Tech bridges theory with practice by actively involving our students in the learning process," said Chattahoochee Tech Nursing Instructor Adriene Smith. "We prepare our future registered nurses with the knowledge and ability to care for victims in a mass casualty or natural disaster, and to work beside other professionals in and outside of the hospital."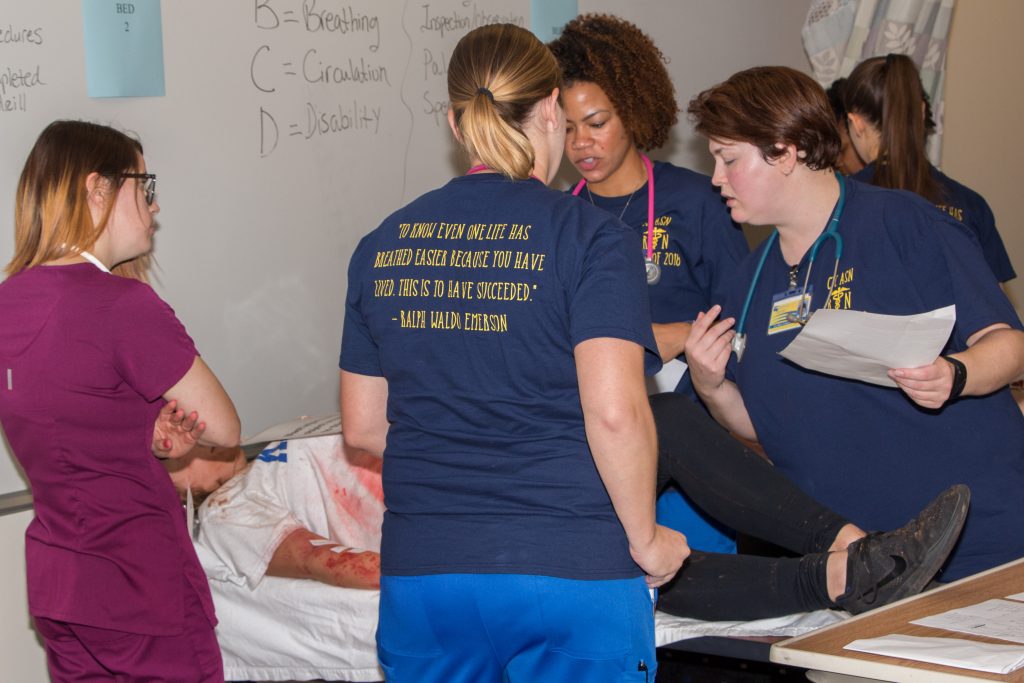 At the Chattahoochee Tech mass casualty disaster drill held on Thursday, Oct. 11, "the junior nursing students were made up as victims of a mass campus shooting and bombing," said Smith, while "the senior students had to triage the victims correctly and do a primary and secondary assessment of the victims as taught in class."
Chattahoochee Tech Nursing program faculty coordinated the flow of events during the drill and enlisted the involvement of students in the college's Certified Nurse Assistant (CNA) and Patient Care Technician (PCT) programs, whose roles were to assist in obtaining vital signs and bandaging the victims. Upon the conclusion of the drill, Associate Academic Dean of Health Sciences Gina Bathelemy-Morton conducted a debriefing session for all of the students.