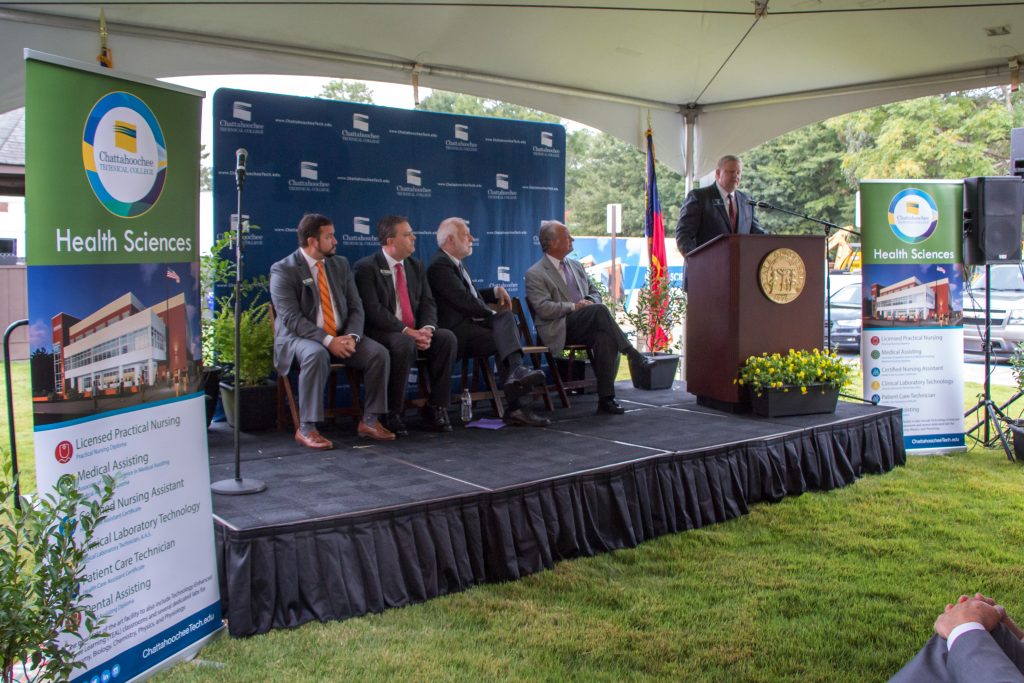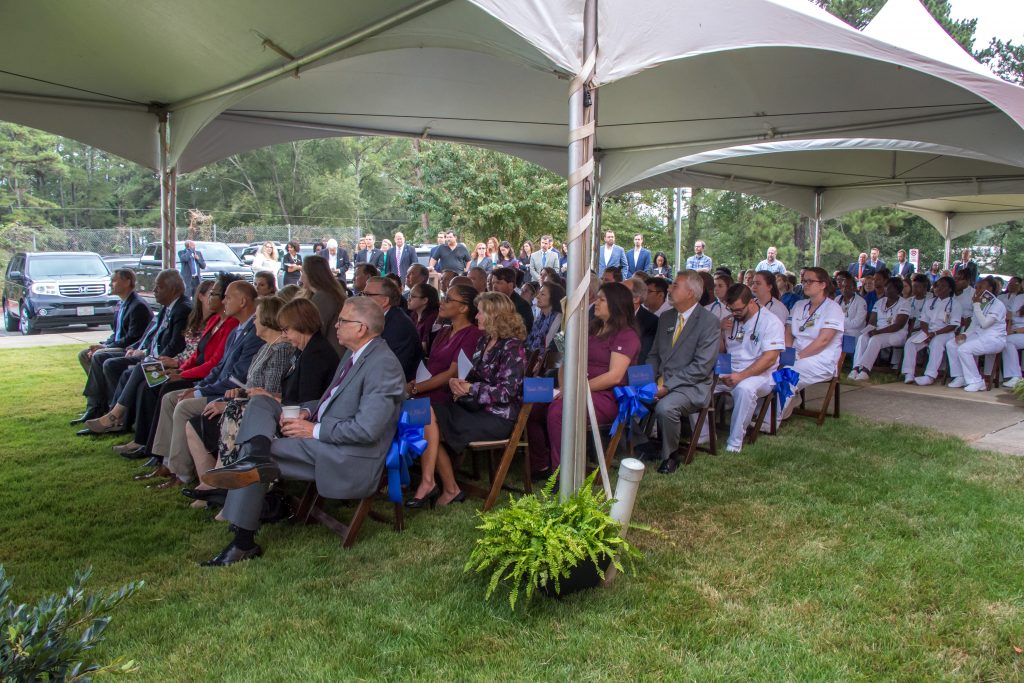 Dozens of state and local community leaders gathered with the Chattahoochee Technical College Board of Directors, Board of Trustees, staff, faculty and students for a groundbreaking ceremony at the Chattahoochee Tech Marietta Campus on Tuesday morning, Oct. 16, for the construction of the college's Health Sciences building.
TCSG Commissioner Matt Arthur delivered remarks at this well-attended event about the significance of technical education, along with Chattahoochee Technical College Board of Directors Chairman Mark Haney and Chattahoochee Tech Foundation Board of Trustees Chairman Jason Anavitarte. Chattahoochee Technical College President Dr. Ron Newcomb and Vice President of Academic Affairs and Economic Development Jason Tanner also spoke at this event about the importance of this construction project in fulfilling the mission of the college.
"This new building will allow us to increase the student enrollment in every Health program at the college's Marietta Campus. That means more nurses, medical assistants, nurse assistants and medical lab professionals," said Chattahoochee Technical College President Dr. Ron Newcomb. "This is important to our community because there is a critical need for trained health professionals, and the number of jobs available in this area is expected to grow at a fast pace over the next ten years."
"In order to help sustain the state's economic viability, as well as promote health and quality of life, it is vital for us to help build a sufficient medical workforce to meet the increased needs of the state's growing population," said Dr. Newcomb. "We are working to help ensure that Georgia has a strong healthcare system with a sufficient number of healthcare professionals."
Included among the programs that will be housed in the new Health Sciences building are Licensed Practical Nursing, Medical Assisting, Certified Nursing Assistant, Clinical Laboratory Technology, Patient Care Technician, and Dental Assisting.