(Acworth, Ga. – Aug. 10, 2017)
In a recent study by AffordableSchools.net, an independent college search and rankings organization, Chattahoochee Technical College was named one of the top 50 most affordable community colleges in the U.S.
According to GeorgiaTrendBlog.com, the study calculated the average yearly net price using relevant education costs divided by the number of students in a specific academic year.
Chattahoochee Technical College was ranked No. 10 in the study. In addition, nine other Georgia colleges made the list.
According to the study on AffordableSchools.net, "The United States is home to over 1,200 colleges offering at least one distance education degree program, some of which offer online degrees. From this group of 1,200-plus colleges, just over 400 are public or private nonprofit community colleges.
"CCs (community colleges) are arguably an underrated factor in getting a post-secondary education at an affordable price. They are typically cheaper for an associate degree than at a four-year college"
The ranking in AffordableSchools.net comes in addition to CTC being named the largest technical college in the state of Georgia and the ninth largest college overall in the state.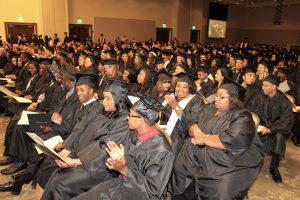 "Being recognized for our affordability is important because it provides an incentive for students to pursue an education with Chattahoochee Tech," CTC President Dr. Ron Newcomb said. "However, the overall intent of enrolling at CTC is to graduate with a skillset that will allow for greater opportunity in employment. By offering low-cost tuition and fees alongside a flexible class schedule and a direct pipeline to employment upon graduation, Chattahoochee Tech has established itself as a viable resource for anyone looking to improve their quality of life."