(Jasper, Ga. – June 27, 2014) For the approximately 60 students participating in the Chattahoochee Technical College Adult Education Recognition Ceremony Thursday, this was a celebration they missed out on in high school. The graduates represent just a portion of the hundreds of students who took GED examinations at Chattahoochee Technical College's numerous testing centers.
Most of these students were among the first group in the country to complete the GED test on computer. Georgia was the first state to launch the computer-based GED testing and Chattahoochee Technical College was in the first group to convert to that process as well. Additionally, many of these students completed the newly revised exam that launched January 1.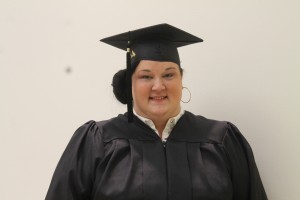 Thursday night's ceremony included three graduates who were selected by the program's instructors and administrators to tell their story about their journey. Speakers featured in this year's ceremony included Misty Prasad and Matt Vandivner of Cherokee County. Both have already begun classes at Chattahoochee Technical College plans to earn a degree.
Prasad left school in the 1990s to help care for her parents. After considering her options, the Canton resident found the free classes at Chattahoochee Technical College and enrolled. She's now studying Logistics and Supply Chain Management, one of Chattahoochee Tech's online programs.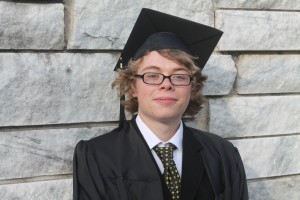 For Vandivner it was his own medical issues that had him leaving school. But with the encouragement of his mother, he began studying at Chattahoochee Technical College and earned his GED earlier this year. He's now studying Horticulture and has a strong interest in organic food and the environment.
Without a high school or GED diploma a person will earn on average $7,658 less a year than someone with a secondary education credential. That number along with statistics of higher chances of arrest and jail time, poorer health, more troubled finances and lower self-esteem are all reasons that people turn to Chattahoochee Technical College for help to pass the General Educational Development test.
Chattahoochee Technical College offers free classes to prepare students for the exams, including placement testing and online resources. GED preparation classes are offered at no charge through Chattahoochee Technical College's Adult Education program at a variety of locations.
To view pictures from this ceremony, visit here.