(Jasper, Ga. – Nov. 21, 2013) For Jasper resident Ashley Dumestre, earning her GED in April is not the last step in her academic career. Just a few months after earning that diploma, she enrolled in Chattahoochee Technical College and is currently taking classes toward her Technical Specialist Certificate, a program that will allow her to seamlessly continue her education at a 4-year college or university.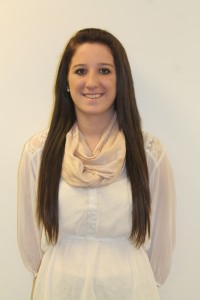 Dumestre was recently named Chattahoochee Technical College's Exceptional Adult Georgian in Literacy Education (EAGLE) student, an honor earned by those who have earned their GED through CTC's Adult Education program. As the Chattahoochee Technical College EAGLE, Dumestre will compete against others across the state and attend the annual EAGLE Leadership Institute in 2014.
A Georgia native, Dumestre was an A-student in high school and competed in sports. However, frequent moving and transferring to new schools meant that she fell behind. At 17, she moved from Canton to Jasper, where she learned that many of her credits had not transferred. That meant she would need to start over again as a freshman. Describing the experience as disheartening and embarrassing, Dumestre attempted to start over but felt discouraged. She instead enrolled in the free classes offered by Chattahoochee Technical College to those seeking their GED and earned her diploma weeks later.
"The hardest part was staying focused," she said. "I had to want to do this and remind myself of why it was important. The best part was the support I got from people in the program."
Adult Education Instructor Amy Denney described her former student as having incredible enthusiasm and fearless.
"She's not afraid to try new things," said Denney. "There was no fear in tackling any of the lessons. She embraced the critiques that happened in the classroom. She's not afraid of the learning process."
At the Adult Education Ceremony during the summer, Dumestre was selected to represent Pickens County and spoke to a crowd of more than 900 people. It was her first opportunity to speak to that many people, which she admitted was overwhelming. People in the community still recognize her from that speech, she said. One woman even came up to her at work and commented that the speech had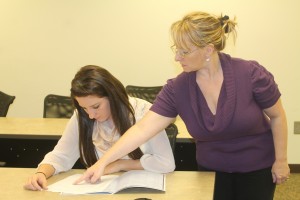 inspired her daughter to go back to school.
"It was humbling to know that I actually inspired people," she said.
It was not just strangers that were inspired by what the avid outdoors enthusiast said. Dumestre admitted that she was inspired by the experience too. Having lost several family members to cancer, including her grandfather, Dumestre originally planned to study nursing. Now she has changed those plans to include professionally speaking in the medical field with a focus on oncology.
"The candidates are excellent representatives of adult education and should be congratulated for their accomplishments," said Executive Director for Adult Education Jon Collins. "It was a difficult choice, but the judges selected Ashley Dumestre to represent Chattahoochee Technical College at the next level of the EAGLE competition. We know she'll do well and be a wonderful example of the hard work and determination she has shown."
Representing CTC's Appalachian Campus Adult Education program, Dumestre competed for this year's Chattahoochee Technical College EAGLE position with students from across the service delivery area. The Adult Education students were evaluated through a speech and interview process.
EAGLE is the first statewide program in the nation that recognizes and rewards excellence among students enrolled in the adult education and literacy programs. This student recognition program is designed to create greater awareness of educational opportunities that are available in local communities across the state and to foster greater involvement in lifelong learning pursuits.
Chattahoochee Technical College offers free classes to prepare students for the exams, including placement testing and online resources. GED preparation classes are offered at no charge through Chattahoochee Technical College's Adult Education program at a variety of locations in Bartow, Cherokee, Gilmer and Pickens counties.
For more information about the location nearest you, visit our Adult Education page.