(­­­­­­­­­­­­­­­­­­­Acworth, Ga. – Nov. 14, 2013) As the largest such facility in Georgia, the American Heart Association Community Training Center at Chattahoochee Technical College touches the lives of thousands of people wanting to earn or renew their skills in CPR, AED, First Aid and other lifesaving techniques. Now the center has the distinction of being named to the top 1 percent of centers in the country.
"We're very proud of the work that we're able to do," said Chattahoochee Technical College AHA Coordinator Shelby Martin. "These classes that we are able to offer to the public, employers, professionals and community groups are a link that allows us to be a part of saving lives."
The new recognition states that the Chattahoochee Technical College is in the top 1 percent of centers for growth based on revenue, according to the American Heart Association. It was one of two locations in Georgia to receive the recognition.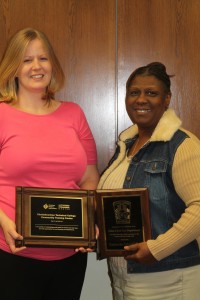 Already named one of the top 25 Training Centers in the country, the more than 1,000 affiliated instructors have trained approximately 27,000 members of the community at local businesses, schools, churches and hospitals in the past year. The Community Training Center also serves to support affiliated instructors who require certification, the latest training information, materials and course completion cards.
Classes are available at various levels, including for the general public, industry professionals and healthcare providers. Instructors represent various areas throughout Atlanta. Many of them teach at facilities such as Wellstar Health System, Emory Healthcare, Cobb County Department of Public Safety, Dobbins Air Reserve Base, Crawford Long Hospital, Cobb YMCAs, Cherokee County Fire and EMS and Northside Hospital-Cherokee. Instructors are available to provide on-site training anywhere in the Metro Atlanta and surrounding areas.
For more information on these classes, call 770-529-2372.